WARRIOR of Experience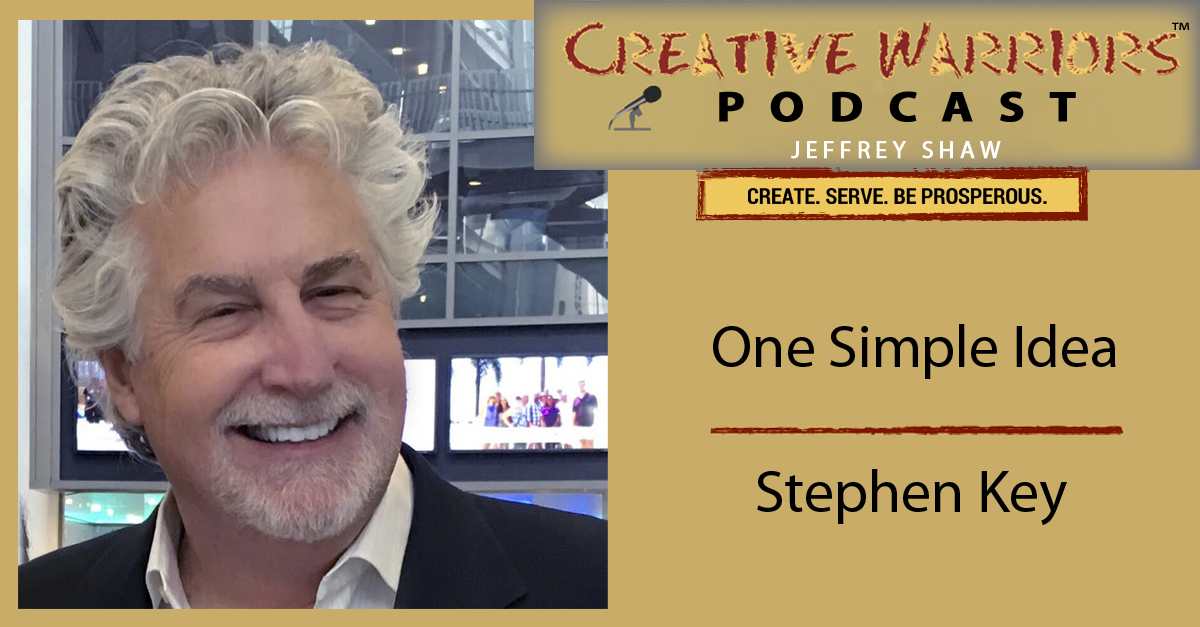 Have you ever had a great idea, the next big invention, that you wished you followed through on? Today we're speaking with an accomplished inventor about idea generation and finding a lane in life that's perfect for you despite your personal challenges. Embracing your challenges and leveraging the gifts that come from them will move your life forward.
Stephen Key is an award-winning inventor, an intellectual property strategist, and a successful entrepreneur. The more than 20 products he has licensed over the past 35 years have sold in Walmart, 7-Eleven, and Disney stores and theme parks worldwide, and have been endorsed by Michael Jordan, Alex Trebek, andAlex Trebek, and Taylor Swift.
In 2001, Key cofounded inventRight, a one-on-one coaching program that helps people license their ideas. His bestselling book One Simple Idea: Turn Your Dreams Into a Licensing Goldmine has been translated into five other languages. He writes about entrepreneurship and licensing online regularly for Inc., Entrepreneur, and the website Core77.
WARRIOR of Experience
"If you're the last guy standing you win!"
-Stephen Key
Highlights –
Resources –
Guest Contact –
Mentions –
Gifts –
Are YOU a Creative Warrior? Find out and take the Creative Warrior Assessment for FREE (normally $10).
Stephen is offering us the first 2 chapters of his latest book Sell Your Ideas With or Without a Patent and learn how to turn an idea into passive income. Check out Creative Warriors Gifts Page where you can grab Stephen's offer as well as check out the free gifts from previous guests.
Affiliate Links: Disclosure of Material Connection: Some of the links in the post above are "affiliate links". This means that if you click on the link and purchase the item, I will receive an affiliate commission. Regardless, I only recommend products and services I use personally and believe will add value to my readers. I am disclosing this in accordance with the Federal Trade Commission's 16 CFR, Part 255: "Guides Concerning the Use of Endorsements and Testimonials in Advertising."