WARRIOR of Level Up Your Life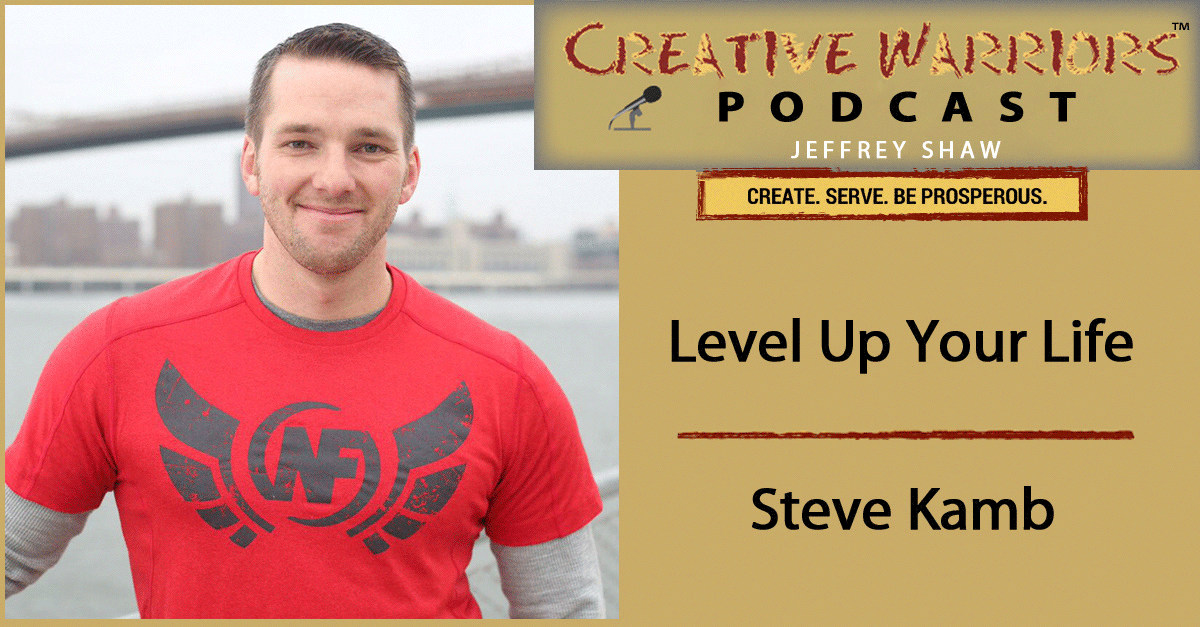 At the end of the day, being happy and successful is about owning who you are and making it work for you. Today we're speaking with the superhero of nerds, AKA: RebelOne, to learn about how to level up your life and bring out the superhero in you.
Many people believe that Steve Kamb was created in a laboratory in the 1940s as part of a top-secret government program to fight the Nazis. Those people are wrong; that was Steve Rogers, and he became Captain America. But close enough. Steve Kamb is the founder of NerdFitness, a worldwide fitness community and the author of the recently released book, Level Up Your Life.
While running his company from a laptop, Steve has adventured all over the world, explored the ruins of Machu Picchu, dived with sharks on the Great Barrier Reef, and lived like James Bond in Monte Carlo. He has guest lectured at Google, Google Dublin, Facebook, TEDxEmory, and regularly speaks at Vanderbilt University.
Steve recently moved to New York City to continue his quest of becoming Captain America. He spends his free time picking up heavy things, singing off-key, gaming, and playing music as loudly as possible. Steve hopes to one day own an island in the Caribbean, be part of a heist, and reach level 50 in the Game of Life.
WARRIOR of Level Up Your Life
"If I was only motivated when I wasn't afraid nothing would get done."
-Steve Kamb
Highlights –
Resources –
Guest Contact –
Mentions –
Gifts –
Are YOU a Creative Warrior? Find out and take the Creative Warrior Assessment for FREE (normally $10).
Steve is generously offering the opportunity to create your own free character, build your origin story and track your progress and level up. Check out Creative Warriors Gifts Page where you can grab Steve's offer as well as check out the free gifts from previous guests.
Affiliate Links: Disclosure of Material Connection: Some of the links in the post above are "affiliate links". This means that if you click on the link and purchase the item, I will receive an affiliate commission. Regardless, I only recommend products and services I use personally and believe will add value to my readers. I am disclosing this in accordance with the Federal Trade Commission's 16 CFR, Part 255: "Guides Concerning the Use of Endorsements and Testimonials in Advertising."