WARRIOR Circle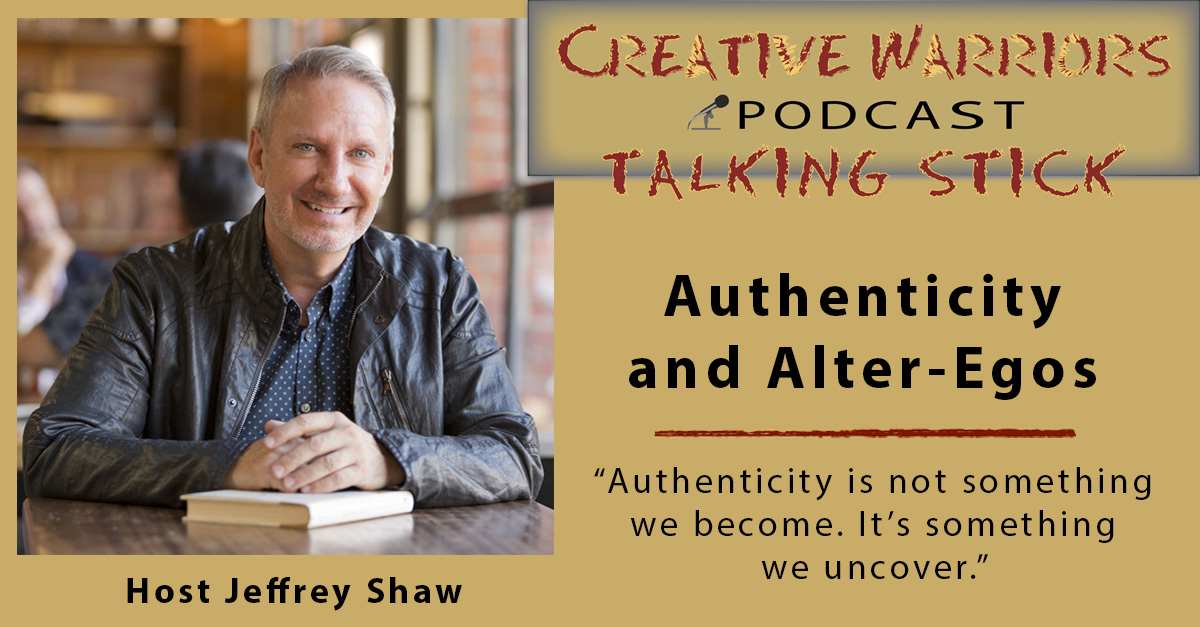 The message about authenticity has gotten through loud and clear. We know that to be in business today and build real relationships with those we do business with based on trust, we must be authentic. I'm thrilled entrepreneurs and Creative Warriors have embraced this all important message. And now we're hearing a lot about alter-egos, super powers, and finding our superhero within. Isn't this a conflict you might be thinking? Be authentic AND have an alter-ego? Well, before everyone gets confused, let's have a chat about this and set the record straight.
"Authenticity is not something we become. It's something we uncover."
-Jeffrey Shaw
The Talking Stick is in your hands now. Let us hear from you.
Be part of the conversation –
We want to hear your opinion on the topic. Let us know what you think or share a personal story. Join our community Facebook group, Creative Warriors Unite, at www.joinwarriors.com and add to the conversation. 
Contact Jeffrey –
Resources –
Affiliate Links: Disclosure of Material Connection: Some of the links in the post above are "affiliate links". This means that if you click on the link and purchase the item, I will receive an affiliate commission. Regardless, I only recommend products and services I use personally and believe will add value to my readers. I am disclosing this in accordance with the Federal Trade Commission's 16 CFR, Part 255: "Guides Concerning the Use of Endorsements and Testimonials in Advertising."