WARRIOR Circle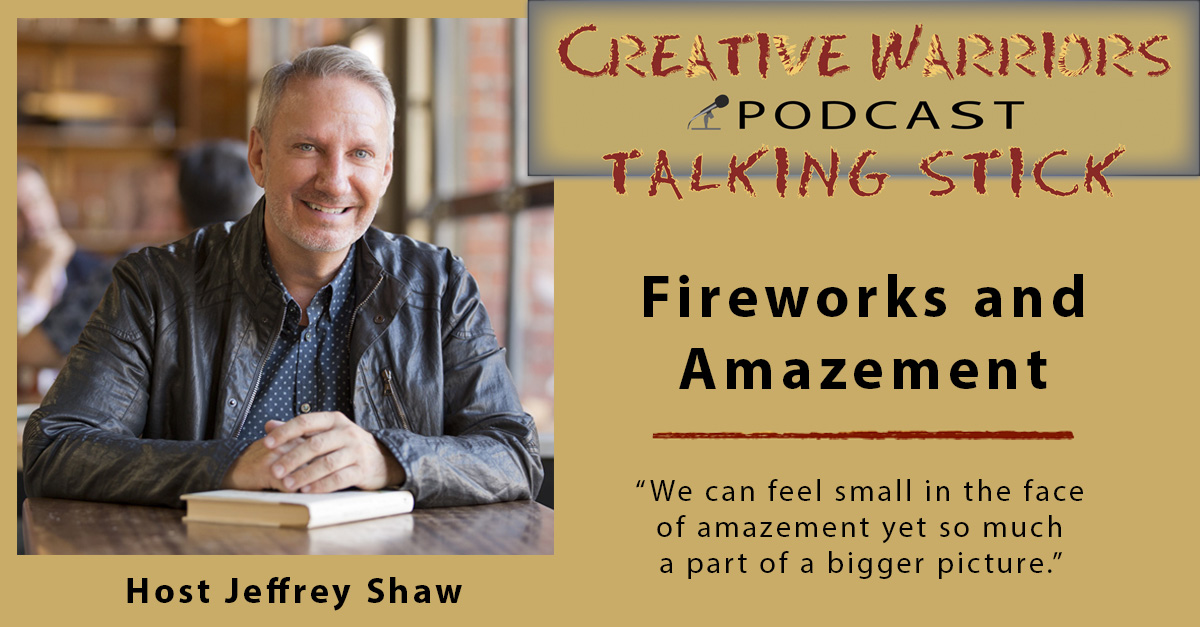 What's your favorite part of summer celebrations? In the U.S., we're celebrating the 4th of July today. Burgers, bbq's, and fireworks. Especially the fireworks. Collective
oooos
and
ahhhhs
as hundreds of thousands of people look up into the night sky. The sounds of amazement. I've been thinking a lot about amazement lately. I think most of us could use a bit more amazement in our lives. Why not? So much in life is amazing. Nature, incredible feats of accomplishment, even a simple everyday moment can be amazing.
In this episode I talk about adding some amazement to your life and how amazement is even bigger than gratitude. Enjoy and have an AMAZING 4th of July celebration!
"We can feel small in the face of amazement yet so much a part of a bigger picture."
-Jeffrey Shaw
The Talking Stick is in your hands now. Let us hear from you.
Be part of the conversation –
We want to hear your opinion on the topic. Let us know what you think or share a personal story. Join our community Facebook group, Creative Warriors Unite, at www.joinwarriors.com and add to the conversation. 
Contact Jeffrey –
Resources –
Affiliate Links: Disclosure of Material Connection: Some of the links in the post above are "affiliate links". This means that if you click on the link and purchase the item, I will receive an affiliate commission. Regardless, I only recommend products and services I use personally and believe will add value to my readers. I am disclosing this in accordance with the Federal Trade Commission's 16 CFR, Part 255: "Guides Concerning the Use of Endorsements and Testimonials in Advertising."