WARRIOR Circle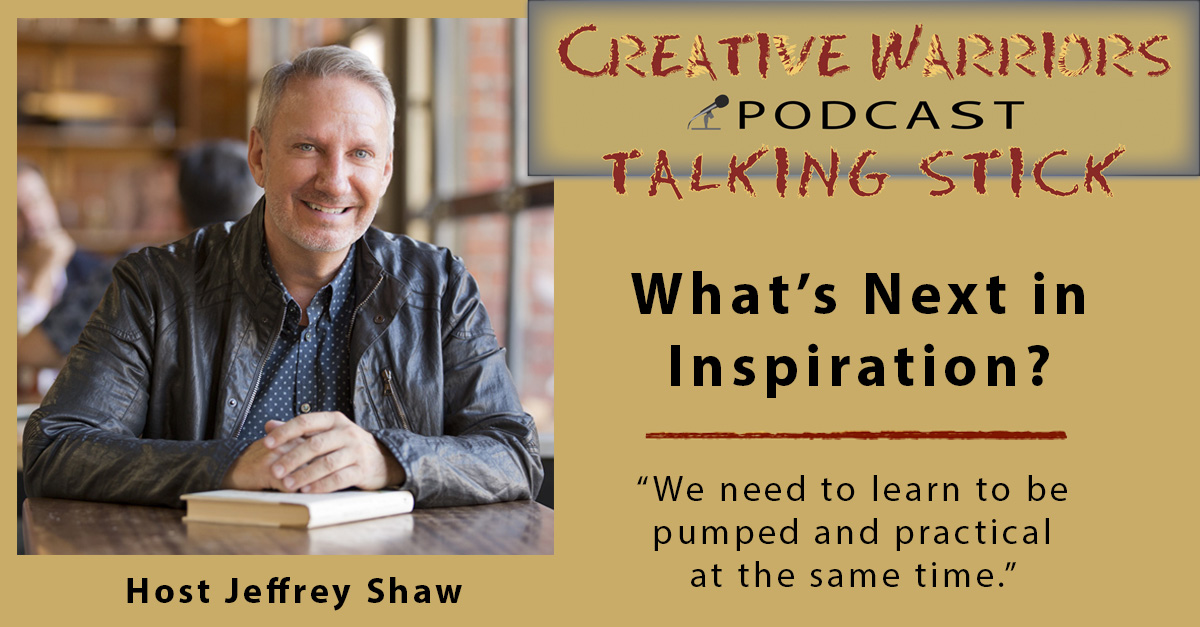 Times change, people evolve, and understanding what society needs is an important part of success. In fact, being sensitive to changes is the optimal way to stay ahead of change so that you can adjust accordingly. I believe the world is in need of a new type of inspiration. Admittedly, in this episode, I may raise more questions than answer them. Because I'm not entirely sure what it will look like or what to call it, but I've been sensing a new need in the style of inspiration for quite some time.
While we've loved being pumped up by inspiring books and motivational speakers, it can also leave us chasing dreams without a firm footing. Leading to disappointment and financial ruin. Yet, I'm convinced, all discipline and action isn't the right thing either. I know we need inspiration. Especially us creative warriors. We haven't chosen the easy road. So let's explore what I believe the world needs now; a way to be pumped and practical at the same time.
"We need to learn to be pumped and practical at the same time."
-Jeffrey Shaw
The Talking Stick is in your hands now. Let us hear from you.
Be part of the conversation –
We want to hear your opinion on the topic. Let us know what you think or share a personal story. Join our community Facebook group, Creative Warriors Unite, at www.joinwarriors.com and add to the conversation. 
Contact Jeffrey –
Resources –
Affiliate Links: Disclosure of Material Connection: Some of the links in the post above are "affiliate links". This means that if you click on the link and purchase the item, I will receive an affiliate commission. Regardless, I only recommend products and services I use personally and believe will add value to my readers. I am disclosing this in accordance with the Federal Trade Commission's 16 CFR, Part 255: "Guides Concerning the Use of Endorsements and Testimonials in Advertising."