WARRIOR of Humility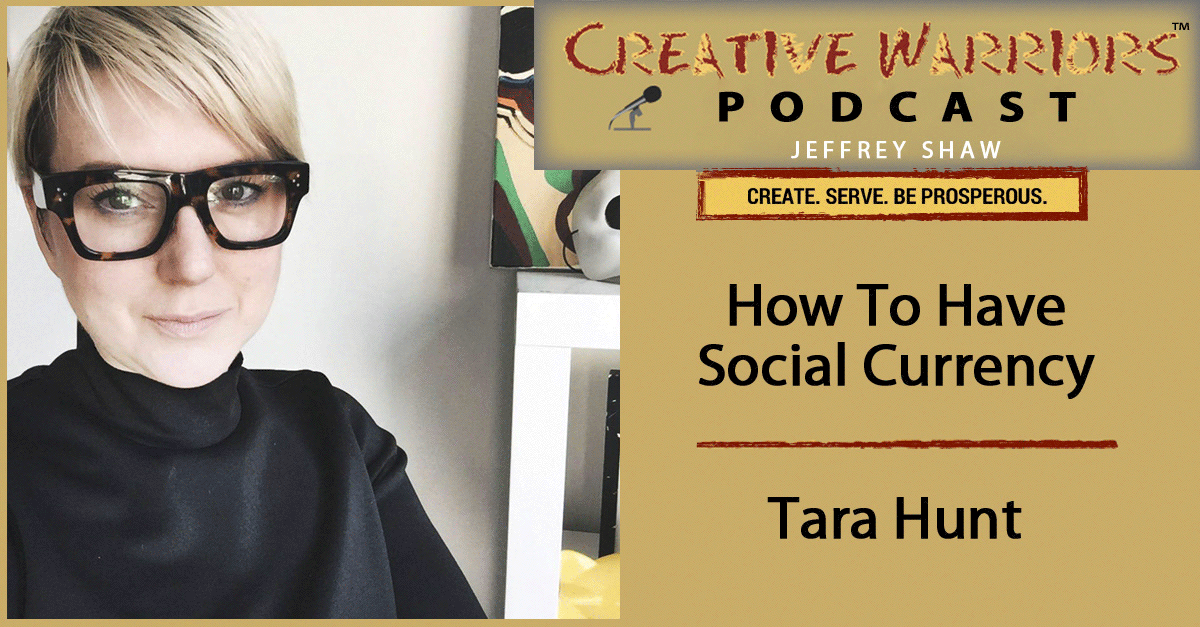 You know the old phrase "It's not what you know. It's who you know?" Never has that been truer than today in the world of social media and online presence. Today we're talking about being a person of influence and how your social currency is an important part of your business strategy. 
"Before Timeline and tweets, before a blog was called a blog before anyone even knew what a web browser was, Tara Hunt was there. Often labeled a pioneer of online and social marketing, the Canadian has been an observer of the realm's development and a force in influencing it." ~ says Entrepreneur Magazine.
Tara Hunt is a digital marketing "native" with over 16 years of experience, the author of one of the first books on how the social web is changing business called The Whuffie Factor, a prolific public speaker, that has created and executed proven digital and social strategies across multiple industries and platforms. Tara stopped by to share her insights on how Creative Warriors can increase their social currency and offered a starting point to grow your influence.
WARRIOR of Humility
"Influence is context based."
-Tara Hunt
Highlights –
Resources –
Guest Contact –
Mentions –
Gifts –
Are YOU a Creative Warrior? Find out and take the Creative Warrior Assessment for FREE (normally $10).
Tara is generously offering us a PDF version of The Whuffie Factor. Not two free chapters, but the entire book. Check out Creative Warriors Gifts Page where you can grab Tara's offer as well as check out the free gifts from previous guests.
Affiliate Links: Disclosure of Material Connection: Some of the links in the post above are "affiliate links". This means that if you click on the link and purchase the item, I will receive an affiliate commission. Regardless, I only recommend products and services I use personally and believe will add value to my readers. I am disclosing this in accordance with the Federal Trade Commission's 16 CFR, Part 255: "Guides Concerning the Use of Endorsements and Testimonials in Advertising."