She-Ra WARRIOR of Princess Power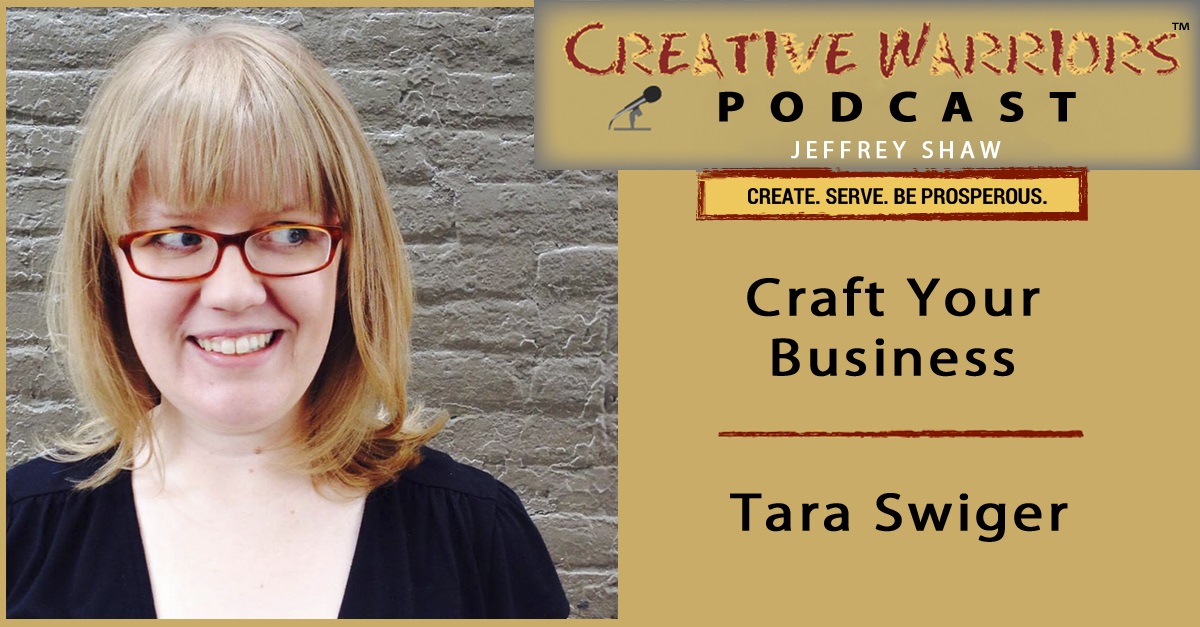 Today we're going to travel along on the journey of an uncommon entrepreneur. Our guest has gone from having a "real job" to becoming a yarn maker and now helps thousands of others build successful businesses as creative makers. An exciting, inspiring story laced with lots of practical advice.
Tara Swiger is the author of Market Yourself, a system for creating a marketing plan for your craft business. She began her entrepreneurial journey as a yarn maker. She quit her day job in 2009 to be a full-time maker and is fully embracing helping others in their process of creating a craft business on their own terms.
She has been writing and teaching about handmade business for over five years, via (free) weekly lessons and in-person and on-line courses. Her superpower is translating complex business principles into the language of artists and makers and turning theory into doable Action Plans.
The WARRIOR of Princess Power
"You don't have to love all business, you just have to love your own."
-Tara Swiger
Highlights –
Resources –
Guest Contact –
Mentions –
Gifts 
Are YOU a Creative Warrior? Find out and take the Creative Warrior Assessment for FREE (normally $10).
Tara is generously offering a "6 Week (free!) e-course on building your business confidence." Check out Creative Warriors Gifts Page where you can grab Tara's offer as well as check out the free gifts from previous guests.
Affiliate Links: Disclosure of Material Connection: Some of the links in the post above are "affiliate links". This means that if you click on the link and purchase the item, I will receive an affiliate commission. Regardless, I only recommend products and services I use personally and believe will add value to my readers. I am disclosing this in accordance with the Federal Trade Commission's 16 CFR, Part 255: "Guides Concerning the Use of Endorsements and Testimonials in Advertising."