WARRIOR OF CREATIVITY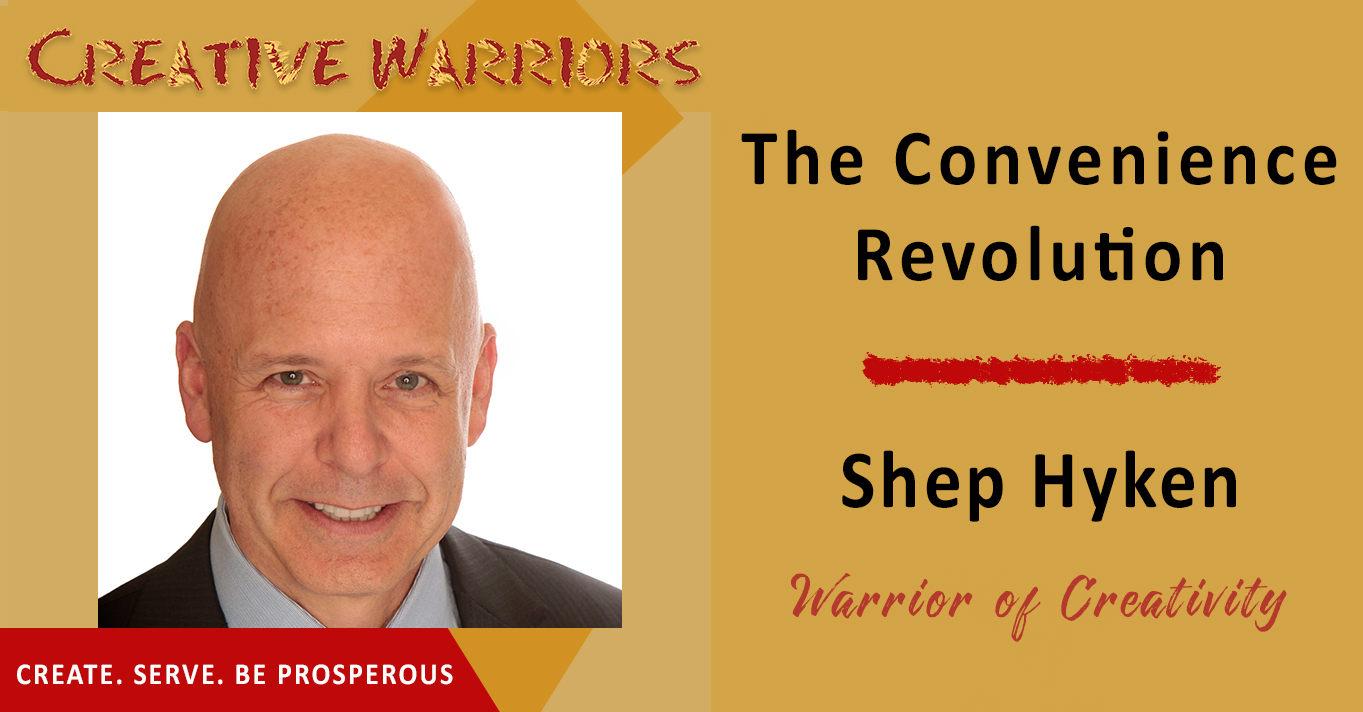 Businesses need to pay close attention to how society is changing. Due to technology, things are moving at a faster rate than ever. Customers previously had to choose between convenience and lesser quality or less convenience and higher quality. Now, they expect both. If your business is not able to adapt to current demands, it won't survive. Today's customers expect great customer service, speed, and a good price all at the same time. Your business isn't just being compared to other small business, it's being held to the standards of bigger businesses like Amazon. You need to ask yourself, "How easy am I to do business with?"
The convenience you create could be the greatest gift you give to your customers. You're giving them time back in their life to put where it matters most: relationships. Adding elements like delivery, technology, and self-service creates a win/win situation: more convenience for the customer and less overhead for you.
To dive deeper into this concept, I've brought on an expert who knows all about the business of convenience: Shep Hyken. Shep is a leader in customer service and is the Chief Amazement Officer of Shepard Presentations. He's a New York Times and Wall Street Journal bestselling author and has been inducted into the National Speakers Association Hall of Fame. Shep's most recent book is called The Convenience Revolution.
Download this episode today to learn the six ways you can make your business more convenient.
WARRIOR OF CREATIVITY 
"Analyze every touch point in the customer experience." -Shep Hyken
Highlights –
Be clear about what you really do.

Start thinking like Big Business because they're doing some things right.

Everyone has good customer service. Convenience will set you apart.

Convenience is a justifier for premium price.

Reduce friction points.

Create self-service options similar to the ones Panera has recently added.

Delivery will give more time back to your customers.

Access to your business is an important part of convenience.
Guest Contact –
Contact Jeffrey –
Resources –
Have Your Website Brand Message Reviewed!

Is your website and are all your marketing materials speaking the right LINGO of your ideal customers? Often it's not which is why you're not converting traffic and leads to clients and attracting your most profitable customers. Fill out the simple LINGO Review application and I'll take a look at your website. If I have suggestions for you to improve your brand message (I almost always do), we'll set up a complimentary 30-minute call to discuss. A select number of websites are also chosen for my LINGO Review Video Series. Fill out the application today and let's get your business speaking the right LINGO!
Affiliate Links: Disclosure of Material Connection: Some of the links in the post above are "affiliate links". This means that if you click on the link and purchase the item, I will receive an affiliate commission. Regardless, I only recommend products and services I use personally and believe will add value to my readers. I am disclosing this in accordance with the Federal Trade Commission's 16 CFR, Part 255: "Guides Concerning the Use of Endorsements and Testimonials in Advertising."