WARRIOR of The High-Middle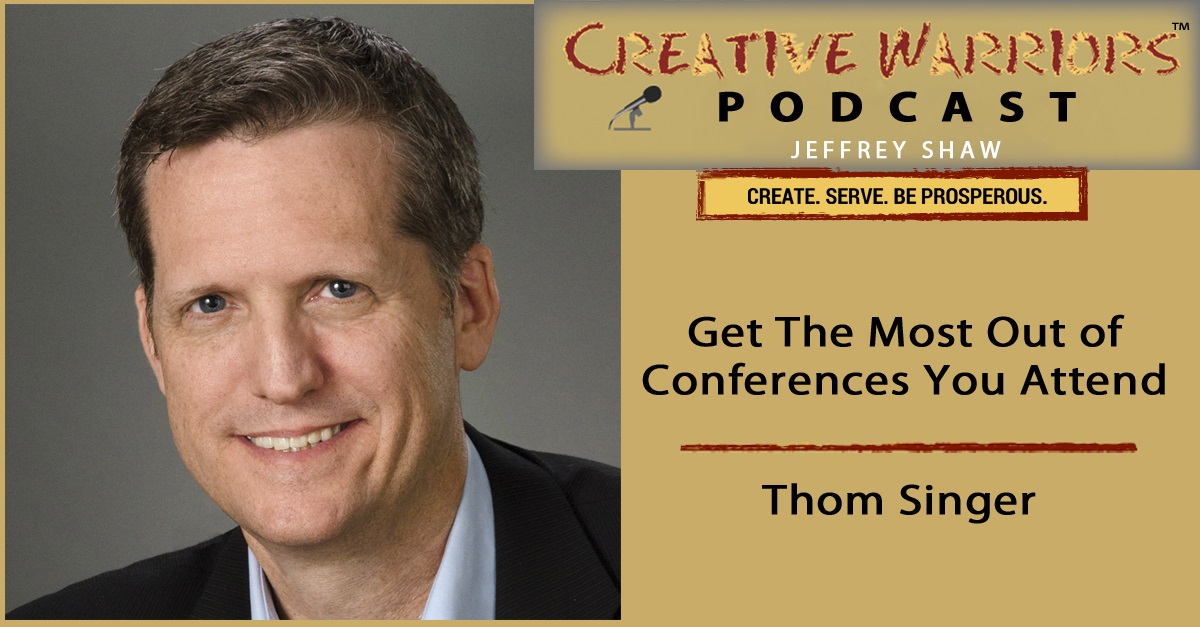 We're coming upon that time of year when there tends to be a lot of conferences. Our guest today is a conference catalyst who will help you get the most out of the conferences you attend and perhaps completely change your mind about why and how to network.
Thom Singer has more than 25 years of sales and marketing experience and is an expert in branding, positioning, and networking. He has authored ten books on the power of business relationships, networking, presentation skills, and entrepreneurship. Thom sets the tone for better engagement at industry events as the opening keynote speaker and the Master of Ceremonies.  His Conference Catalyst Program has become a "meeting planners" favorite in how it transforms the conference attendee experience.
As the host of the popular "Cool Things Entrepreneurs Do" podcast, Thom interviews business leaders, entrepreneurs, solopreneurs, and others who possess an extra dose of the entrepreneurial spirit.  Thom has a knack for challenging people to be more engaged and enthusiastic in all their actions.
WARRIOR of The High-Middle
"At the end of the day it's the actions that you take that matter."
-Thom Singer
Highlights –
Resources –
Guest Contact –
Mentions –
Gifts –
Are YOU a Creative Warrior? Find out and take the Creative Warrior Assessment for FREE (normally $10).
Check out Creative Warriors Gifts Page where you can grab free gifts from previous guests.
Affiliate Links: Disclosure of Material Connection: Some of the links in the post above are "affiliate links". This means that if you click on the link and purchase the item, I will receive an affiliate commission. Regardless, I only recommend products and services I use personally and believe will add value to my readers. I am disclosing this in accordance with the Federal Trade Commission's 16 CFR, Part 255: "Guides Concerning the Use of Endorsements and Testimonials in Advertising."