WARRIOR of Jesus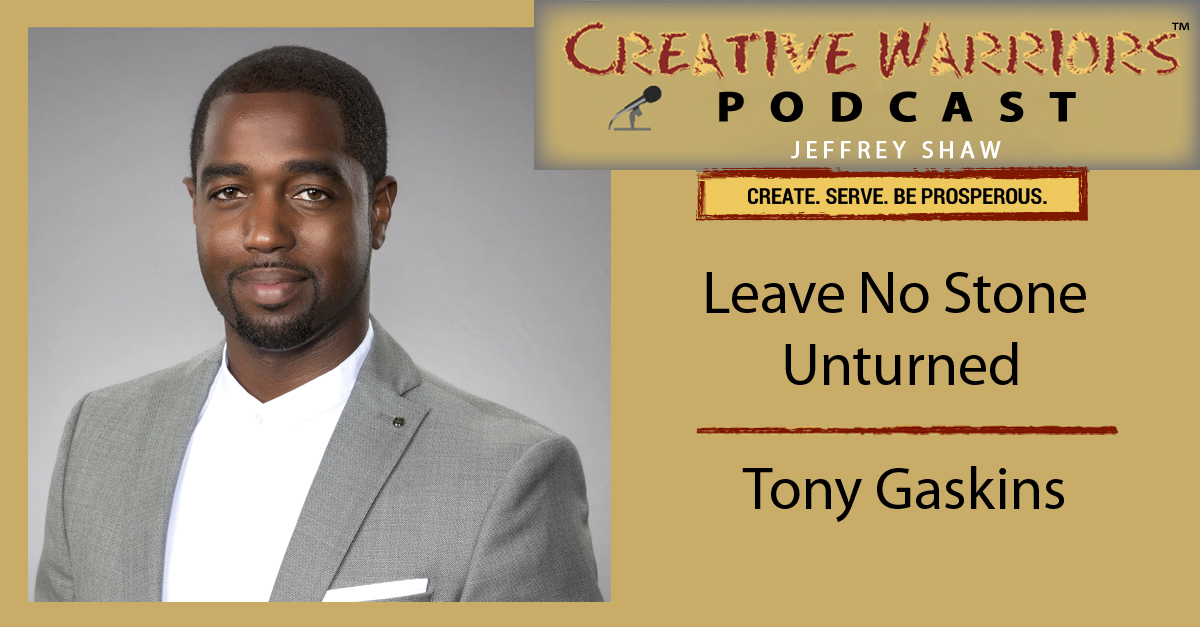 Today's guest truly changed the direction of his life. His experience shows us that it doesn't matter where you come from or what you've been through; or the mistakes you may have made along the way, if you want to improve your life, it is up to you to commit to and act on a plan. This is an inspiring story of turning a life around, taking purposeful action, and leaving no stone unturned in the process.
Tony Gaskins had no college degree or training but what he did have was a commitment not to repeat some earlier mistakes in his life and a real desire to add significance to the world in the form of service.
Tony has been arrested, lost a full college scholarship and had his wife leave with their newborn son. It was after these challenges plus some that Tony made the decision to change the direction of his life and I quote "I needed to turn my pain into purpose, my mess into my message" to change my life.
By age 25, he released his first book, was on The Oprah Show, The Tyra Banks show and the 700 club. Today, Tony is a speaker, author, workshop leader and life coach. He's also a TV & film producer on the rise, ghostwriter, and an author/business/social media consultant. Tony also organizes and hosts retreats and online school events to help people with relationships, and business. Like I said, Tony is leaving no stone unturned!
WARRIOR of Jesus
"If you don't build your dream someone else will hire you to build theirs."
-Tony Gaskins
Highlights –
Resources –
Guest Contact –
Mentions –
Gifts –
Check out Creative Warriors Gifts Page where you can grab free gifts from previous guests.
Propel your business forward and register for Week of The Warrior for free. A 7-day mini-course to learn how to leverage your creative powers.
Affiliate Links: Disclosure of Material Connection: Some of the links in the post above are "affiliate links". This means that if you click on the link and purchase the item, I will receive an affiliate commission. Regardless, I only recommend products and services I use personally and believe will add value to my readers. I am disclosing this in accordance with the Federal Trade Commission's 16 CFR, Part 255: "Guides Concerning the Use of Endorsements and Testimonials in Advertising."