SATORI WARRIOR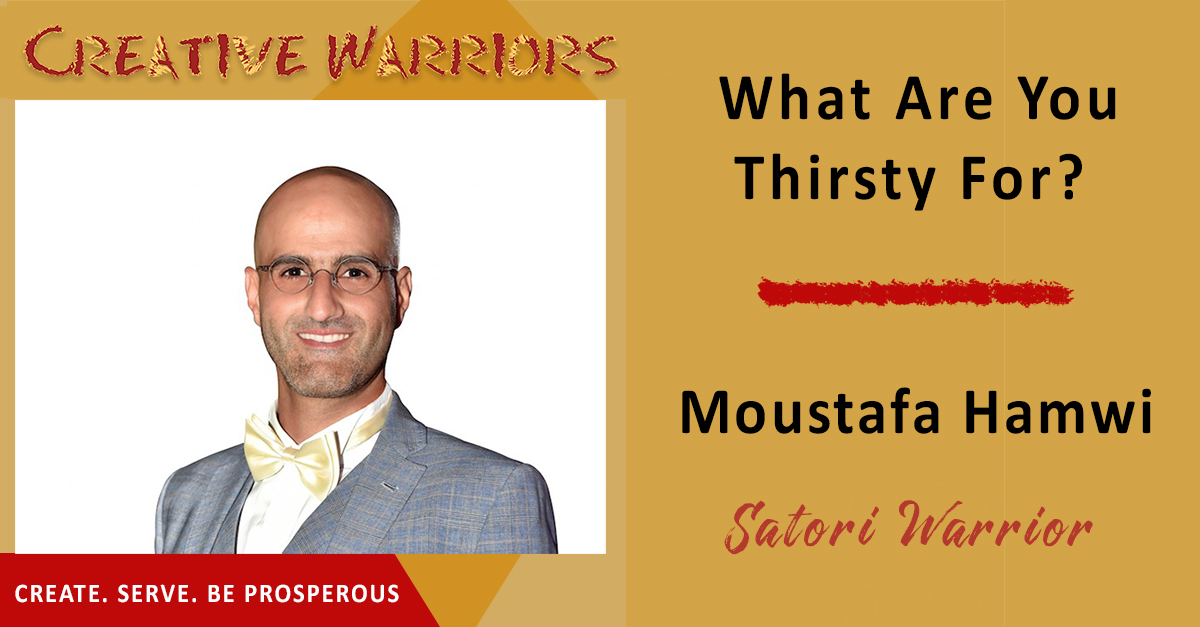 In this world it is so important to do what you love. Finding your passion is what will lead you to a beautiful and fulfilling life. Following your passion means you're waking up before your alarm goes off because you can't wait to get started instead of hitting the snooze button five times.
Some people become excited about something, only to drop it a few months later. In truth, passion is just about consistency as it is about excitement. For some people it's hard to discover their true passions. Most of the time that's because they are overthinking it. Chances are there are things you have done your whole life, possibly even into your childhood. It's likely you're just skipping over it because doing what you love doesn't feel like work. It feels like play. When you discover what it is that is driving you as a creative, it'll be easy to make the shift to making that your career.
On this episode of Creative Warriors we are joined by Moustafa Hamwi. Moustafa has dedicated his life to helping other people find their passion and turn it into their life's fulfillment. Download this episode today to learn how you can find your true calling and turn it into your life's work.
SATORI WARRIOR
"Live a life worth dying for." -Moustafa Hamwi
Highlights –
Passion is doing what you love, are good at, and is a value to the world.

When you invest time in your passions, they become something you are good at.

The true meaning of passion is to endure the pleasure and pain in the pursuit of.

What does work mean to you?

Not everyone has to pursue their passion as a job day in and day out.

Creative people are the product.

Mastery comes from continuously learning and improving.

Your worst should be better than everyone else's best.

The world is not changed by people who

sort of

care.

If you don't know what you are thirsty for, you cannot quench that thirst.
Guest Contact –
Resources –
12 Must-Have Mindsets for Uncommon Entrepreneurs!

A FREE tool for Creative Warriors to help you get clear on the ways you need to think differently to get the results you want. We've been handed a whole bunch of malarky about who we are and how business works that simply doesn't work for us. It's time to set it straight! This tool will give you the insights you need to think your way to success as a Creative Warrior and keep you on track.

Check out the Creative Warriors RESOURCE page! A collection of the best companies, hand-selected, to help you succeed! You'll find vendors, services, products, and programs to help you Create, Serve, and Be Prosperous! All these companies have been used and approved by Jeffrey and most are used every day in his business.
Affiliate Links: Disclosure of Material Connection: Some of the links in the post above are "affiliate links". This means that if you click on the link and purchase the item, I will receive an affiliate commission. Regardless, I only recommend products and services I use personally and believe will add value to my readers. I am disclosing this in accordance with the Federal Trade Commission's 16 CFR, Part 255: "Guides Concerning the Use of Endorsements and Testimonials in Advertising."