WARRIOR OF RECIPROCITY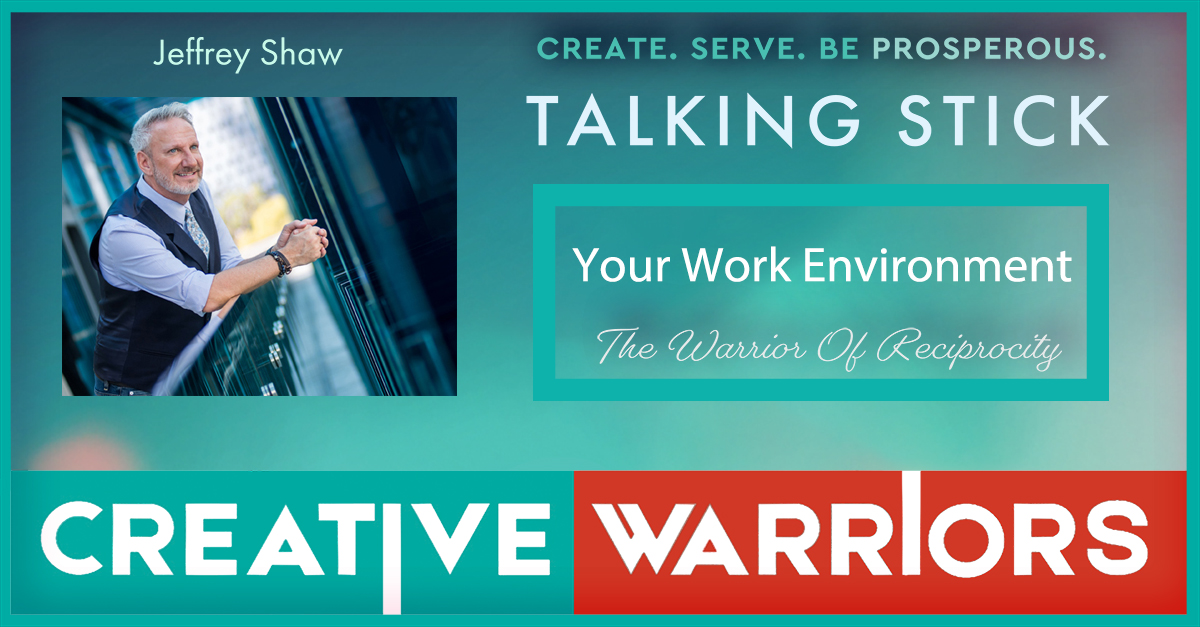 There are two episodes coming up where I speak to experts about setting up your work environment to inspire creativity, innovation and productivity. In this episode, I add to that conversation a couple tips about considering your health and well-being in your work environment. Equally if not more important in my opinion. Although it's not an either/or. It's all integrated–creativity, productivity, health, well-being. I hope you can apply my suggestions for your optimal life.
The Talking Stick is in your hands now. Let us hear from you.
Be part of the conversation –
Join our community Facebook group, Creative Warriors Unite, at www.joinwarriors.com and share your feelings and continue the conversation.
Contact Jeffrey –
Resources –
Have Your Website Brand Message Reviewed!

Is your website speaking the right LINGO of your ideal customers? Having reviewed hundreds of websites, I can tell you 98% of websites are not. Fill out the simple LINGO Review application and I'll take a look at your website. I'll email you a few suggestions to improve your brand message to attract more of your ideal customers. Fill out the application today and let's get your business speaking the right LINGO!
Affiliate Links: Disclosure of Material Connection: Some of the links in the post above are "affiliate links". This means that if you click on the link and purchase the item, I will receive an affiliate commission. Regardless, I only recommend products and services I use personally and believe will add value to my readers. I am disclosing this in accordance with the Federal Trade Commission's 16 CFR, Part 255: "Guides Concerning the Use of Endorsements and Testimonials in Advertising."