THE WARRIORS OF BREAKING IT DOWN AND TRUSTING ONESELF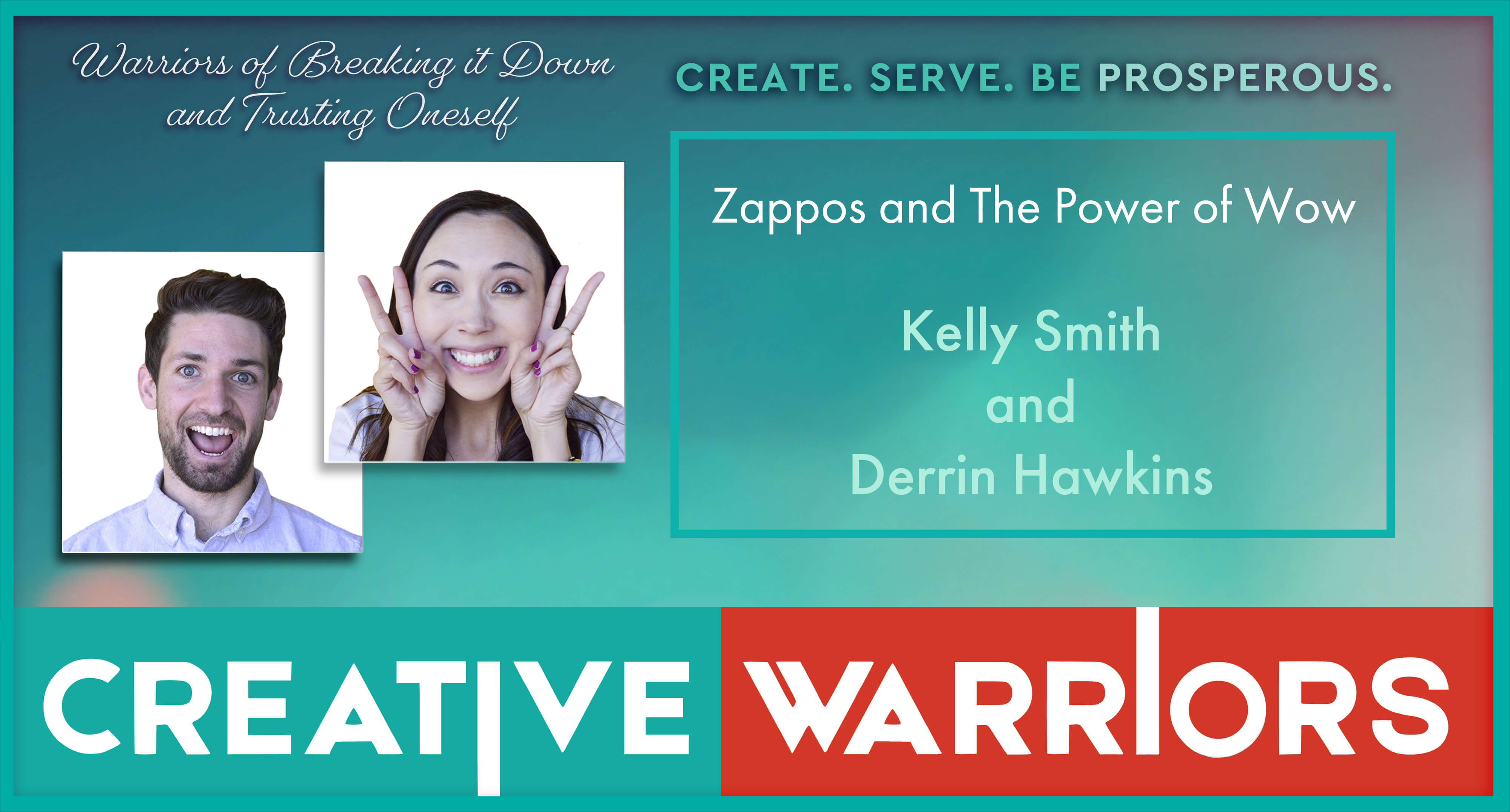 Every once in a while a company comes around that raises the standard of what business should be.  Whether it's carving out a unique identity, or setting a new standard for exceptional customer service, Zappos has become a shining example of how prioritizing service can make you one of the world's greatest companies.
Zappos is a company I've always been incredibly intrigued by. Their employees are some of the happiest and supported. Their customers are some of the most loyal. The stories behind some of their interactions and what they've led to (like one of my favorites, Operation Red Shoes) are both heartwarming and motivating. This is a company that values humanity. They are a microcosm of the type of world we'd all like to live in full of respect, human connection, and love. 
To give us a behind-the-scenes look on how Zappos has mastered the power wow, I've brought on two of the company's THINK team, Kelly Smith and Derrin Hawkins. 
Kelly leads Zappos' THINK team: a group of creative strategists focused on experimental, story-worthy movements for the brand. Together, they have been the minds behind multi-platform brand campaigns, innovative packaging experiences, the kick-off of Operation Red Shoes, creative partnerships, and the latest project—releasing the new Zappos book, "The Power of WOW". Prior to her work at Zappos, Kelly worked in the non-profit industry for both Habitat for Humanity and Shared Hope International
Derrin Hawkins joined Zappos in 2013 as a Graphic Designer. He is now an Art Director for the Zappos Think team. Prior to Zappos, Derrin worked as a Designer in New York City for L'Oréal and several architecture firms before moving back to his hometown of Las Vegas for Zappos.
Learn how to define your business' unique identity from the inside out, by downloading this episode now.
THE WARRIORS OF BREAKING IT DOWN AND TRUSTING ONESELF
"Deliver "wow" through service." – Zappos
Highlights –
Guest Contact –
Contact Jeffrey –
Resources –
Sponsor-
Affiliate Links: Disclosure of Material Connection: Some of the links in the post above are "affiliate links". This means that if you click on the link and purchase the item, I will receive an affiliate commission. Regardless, I only recommend products and services I use personally and believe will add value to my readers. I am disclosing this in accordance with the Federal Trade Commission's 16 CFR, Part 255: "Guides Concerning the Use of Endorsements and Testimonials in Advertising."