Powerful Self WARRIOR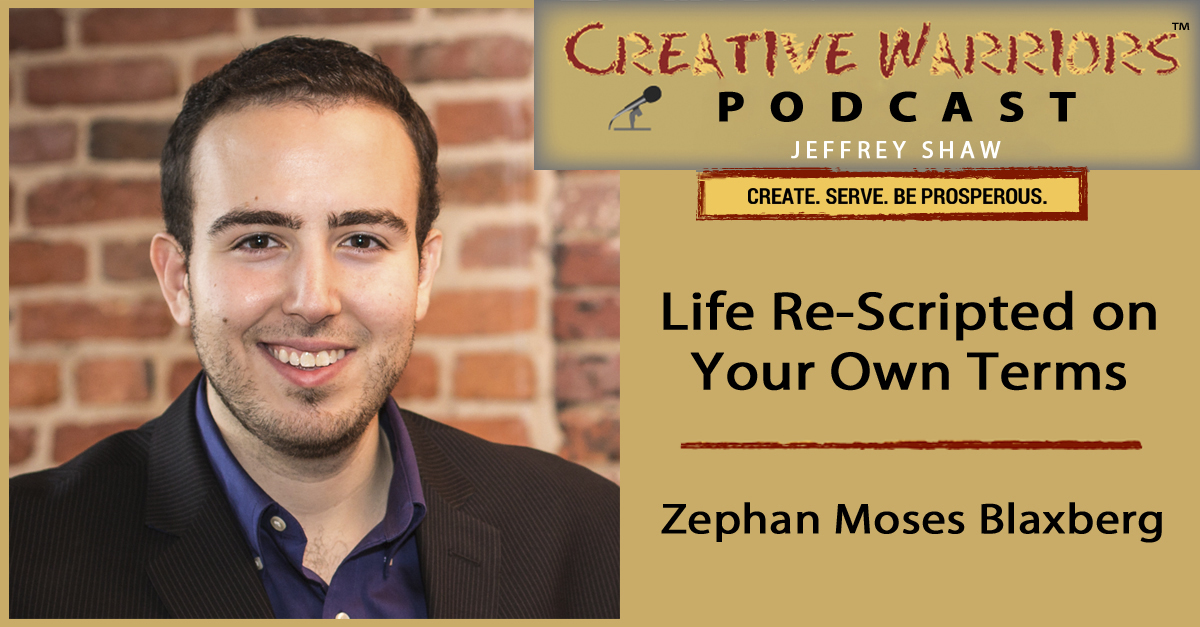 Often we live our lives as if the script was written for us. Following the plot, surrounded by some characters we like, some we don't, living as if the script is complete and our responsibility is just to take our role. Imagine if you were making a movie of your life. Choosing the cast, creating the story, developing the arc and the dramatic ending. Would the story you are living right now be different from the movie version?
Zephan Moses Blaxberg acknowledged that there was more to life than settling for the script he was living. He took a two-month hiatus from life as he knew it to couch-surf and travel-hack his way around the country. This was after a lot of angst over leaving his successful video production company that had landed him opportunities in the White House and on set for a Netflix Original Series.
The break ultimately cost him little and gave him everything. Zephan was motivated to write a book, publish a podcast, the Year Of Purpose and start public speaking. Most importantly the decision he made to make a change, commit to that change and Re-Script his life has given him the personal power to follow his passion and live his dream of empowering others to lead a Life on their terms.
Powerful Self WARRIOR 
"When we set our expectations the world starts to give us what we need, and usually a bit more."
-Zephan Moses Blaxberg
Highlights –
Resources –
Guest Contact –
Mentions –
Gifts –
Are YOU a Creative Warrior? Find out and take the Creative Warrior Assessment for FREE (normally $10).
Zephan is generously offering us an 8-day life re-scripted course. Check out Creative Warriors Gifts Page where you can grab Zephan's offer as well as the free gifts from previous guests.
Affiliate Links: Disclosure of Material Connection: Some of the links in the post above are "affiliate links". This means that if you click on the link and purchase the item, I will receive an affiliate commission. Regardless, I only recommend products and services I use personally and believe will add value to my readers. I am disclosing this in accordance with the Federal Trade Commission's 16 CFR, Part 255: "Guides Concerning the Use of Endorsements and Testimonials in Advertising."