Tatanka WARRIOR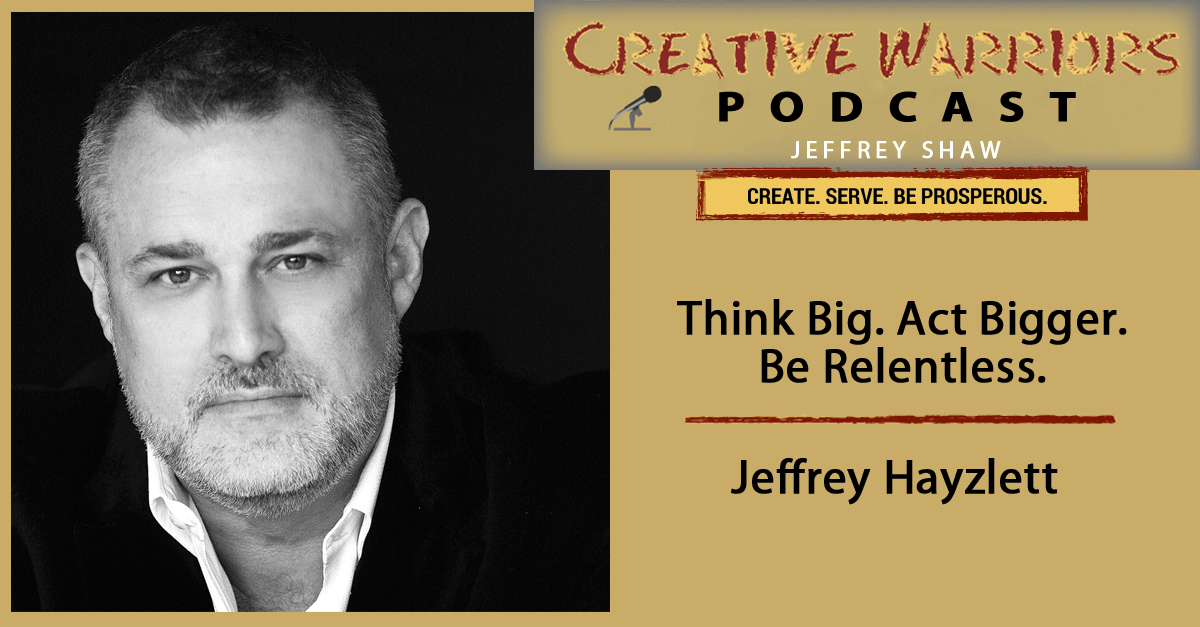 One of the biggest core issues people face is linking their vision to actions that will make their goals a reality. It's not about competition, the weather or a life event. It's about connecting the dots and being relentless. It's about plain and simple hard work.
Jeffrey Hayzlett's latest book, Think Big. Act Bigger: The Rewards of Being Relentless, launched yesterday and is already a runaway success. Plus, he's offering an opportunity to win a VIP trip to NYC! Click here to enter- http://launch.thinkbigtour.com/
Challenging conventional wisdom, self-imposed limitations, and obstacles, Jeffrey Hayzlett shares insights, and business backstories from his time as CMO of Kodak, his celebrity apprentice gig and his primetime TV and radio host endeavors.
Jeffrey is a primetime television host of C-Suite TV and business radio host on CBS on-demand radio network Play.It. He is a well-traveled speaker, best-selling author, and Chairman of C-Suite Network. He is frequently cited in Forbes, SUCCESS, Mashable, Marketing Week and Chief Executive.
Tatanka WARRIOR
"In the end it's not the lucky who win, it's the relentless."
-Jeffrey Hayzlett
Highlights-
Resources -
Guest Contact -
Mentions -
Gifts -
Jeffrey is generously offering Free Chapters from his book "Think Big, Act Bigger". Check out Creative Warriors Gifts Page where you can grab Jeffrey's offer as well as check out the free gifts from previous guests.
Affiliate Links: Disclosure of Material Connection: Some of the links in the post above are "affiliate links". This means that if you click on the link and purchase the item, I will receive an affiliate commission. Regardless, I only recommend products and services I use personally and believe will add value to my readers. I am disclosing this in accordance with the Federal Trade Commission's 16 CFR, Part 255: "Guides Concerning the Use of Endorsements and Testimonials in Advertising."