WARRIOR of Magic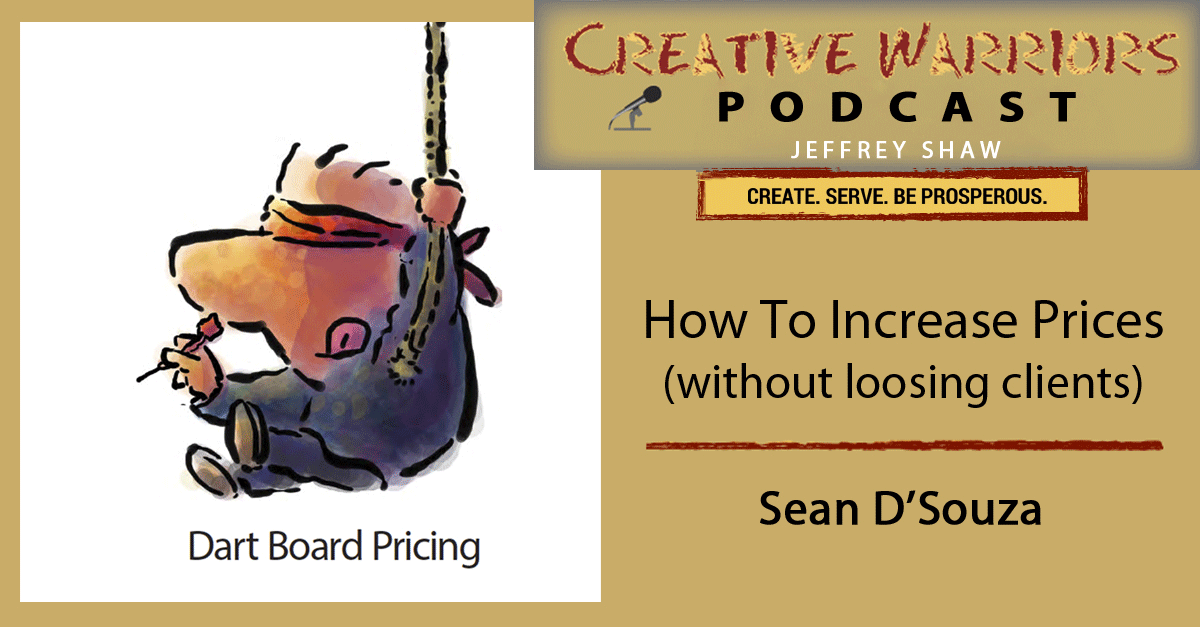 If you're looking for help understanding how to price your product or service and raise your prices, then this episode is for you. Banish the confusion, stop second guessing yourself and get down to business.
Sean D'Souza was a guest a few months ago talking about what causes people to buy or hesitate and to date, it's our #1 episode. Sean delivers his information conceptually and with specific actions steps you can take for your business.
Sean runs a zany marketing site, Psychotactics where he deconstructs headlines in his spare time. He's a cartoonist, loves dancing, works 9 months a year, and is the author of The Brain Audit and Dartboard Pricing. Sean lives in New Zealand with his wife and 64 million sheep. He also has a binge-worthy, music-filled podcast, The Three Month Vacation.
WARRIOR of Magic
"People discuss price when they don't have information." – Sean D'Souza
Highlights –
Resources –
Guest Contact –
Mentions –
Gifts –
Sean is generously offering his booklet "How to raise prices." Check out Creative Warriors Gifts Page where you can grab Sean's offer as well as check out the free gifts from previous guests.
Affiliate Links: Disclosure of Material Connection: Some of the links in the post above are "affiliate links". This means that if you click on the link and purchase the item, I will receive an affiliate commission. Regardless, I only recommend products and services I use personally and believe will add value to my readers. I am disclosing this in accordance with the Federal Trade Commission's 16 CFR, Part 255: "Guides Concerning the Use of Endorsements and Testimonials in Advertising."