THE WARRIOR OF COURAGE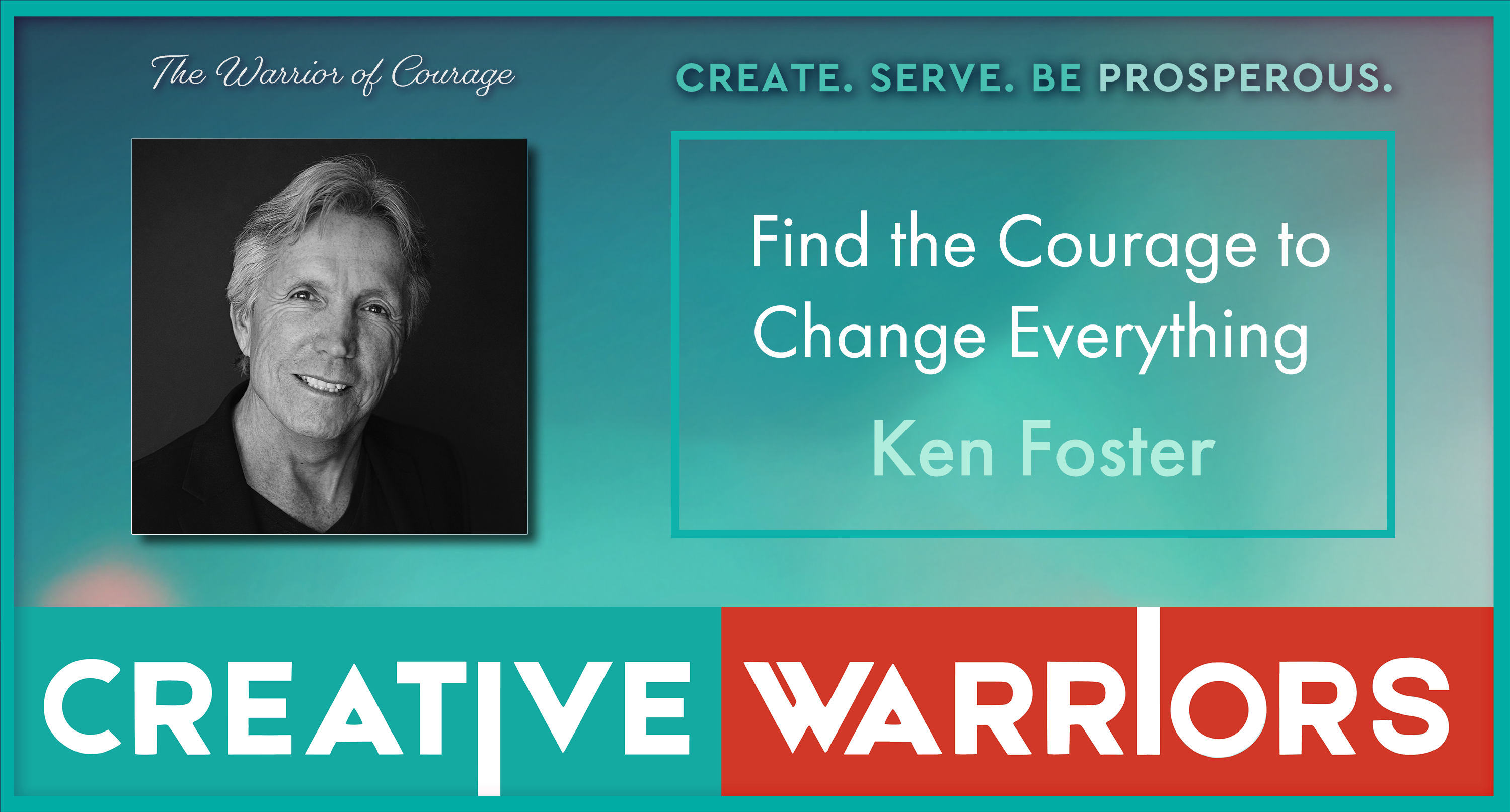 It's fair to say, times are pretty scary right now. Now, I believe that we can and will get through it. But when things feel chaotic, it can be hard to keep a clear head and heart. It is time to collectively muster as much courage as we can to push through uncertainty and find ways to adapt. 
Finding the courage to change even small things in our lives can feel like a huge task. All of us have it within us to make change, and there are ways we can develop our intuition and tune into our deepest wells of courage. But I often see people begin this process and then stop just before a breakthrough. Why is that? How does one find the motivation to move through discomfort? Can we be sure there is something on the other side? 
To break down the power of tuning into courage, I've brought on philosopher, visionary, author, and radio show host, Ken Foster. 
For twenty-three years, Ken has coached and mentored CEO's, entrepreneurs, executives and senior professionals to take the courageous path, expand their limitations, and bring in harmony, happiness and bottom-line results to their businesses and lives. He has empowered leaders across the country including the State Senate of Idaho, Coldwell Banker, Bank of America, Cisco, Anthony Robbins Co., Goodwill Industries, Nordstrom, Remax, Century 21, Amazon Herb Company, and The House of Blues, to name a few.
Learn how to develop your intuition and awaken your Wisdom Self, by downloading this episode now.
THE WARRIOR OF COURAGE
"Courage is essential. Like a muscle, it is strengthened by use." - Ken Foster
Highlights -
Guest Contact -
Contact Jeffrey -
Resources -
Sponsor-
Affiliate Links: Disclosure of Material Connection: Some of the links in the post above are "affiliate links". This means that if you click on the link and purchase the item, I will receive an affiliate commission. Regardless, I only recommend products and services I use personally and believe will add value to my readers. I am disclosing this in accordance with the Federal Trade Commission's 16 CFR, Part 255: "Guides Concerning the Use of Endorsements and Testimonials in Advertising."