THE GRANDFATHER WARRIOR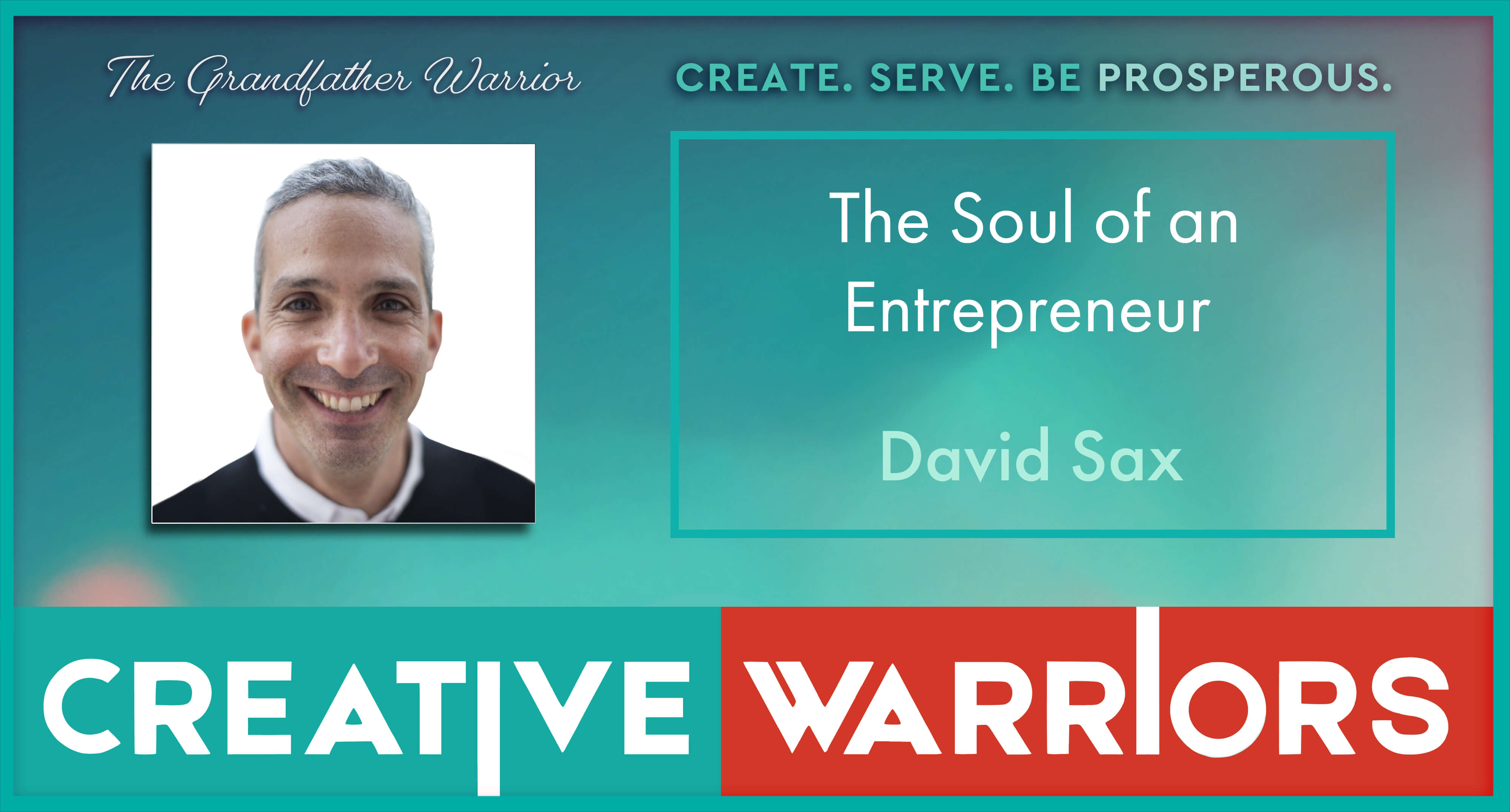 As we move deeper into the new normal of our current pandemic-driven lives, we're starting to see precisely how people are pivoting their careers and choices to provide as best as they can for themselves and their families. With that, we're seeing a surge in the entrepreneurial spirit, and many are investing their time into realizing their self-employment dreams.
Although it might seem like these are uncertain times, entrepreneurship is alive and well. RIght now entrepreneurship is bright and lively and increasingly inspired. So, it's important to be clear about what it means to be an entrepreneur, how that is different from being self-employed, and to bust the myths that might cloud the entrepreneurial image. What "freedom" do entrepreneurs truly have? What are the rising groups and how can they best be supported? What age is the most successful? 
To lay out these entrepreneurship myths I've brought on journalist, writer, and speaker, David Sax. 
David Sax is the author of The Soul of an Entrepreneur: Work and Life Beyond the Startup Myth. David focuses on the intersection of business and culture, topics that he has covered in his previous books The Revenge of Analog, The Tastemakers, and Save the Deli as well as in articles for publications like Businessweek, The New Yorker, and the New York Times. 
To understand how the soul of an entrepreneur runs deeper than what you've seen on Silicon Valley, download this episode now.
THE GRANDFATHER WARRIOR
"From humble beginnings can begin the seeds of a good solid life in a new land." - David Sax
Highlights -
Guest Contact -
Contact Jeffrey -
Mentions -
Resources -
Have Your Website Brand Message Reviewed! Is your website and are all your marketing materials speaking the right LINGO of your ideal customers? Often it's not which is why you're not converting traffic and leads to clients and attracting your most profitable customers. Fill out the simple LINGO Review application and I'll take a look at your website. If I have suggestions for you to improve your brand message (I almost always do), we'll set up a complimentary 30-minute call to discuss. A select number of websites are also chosen for my LINGO Review Video Series. Fill out the application today and let's get your business speaking the right LINGO!
Affiliate Links: Disclosure of Material Connection: Some of the links in the post above are "affiliate links". This means that if you click on the link and purchase the item, I will receive an affiliate commission. Regardless, I only recommend products and services I use personally and believe will add value to my readers. I am disclosing this in accordance with the Federal Trade Commission's 16 CFR, Part 255: "Guides Concerning the Use of Endorsements and Testimonials in Advertising."