THE WARRIOR OF  PREPARATION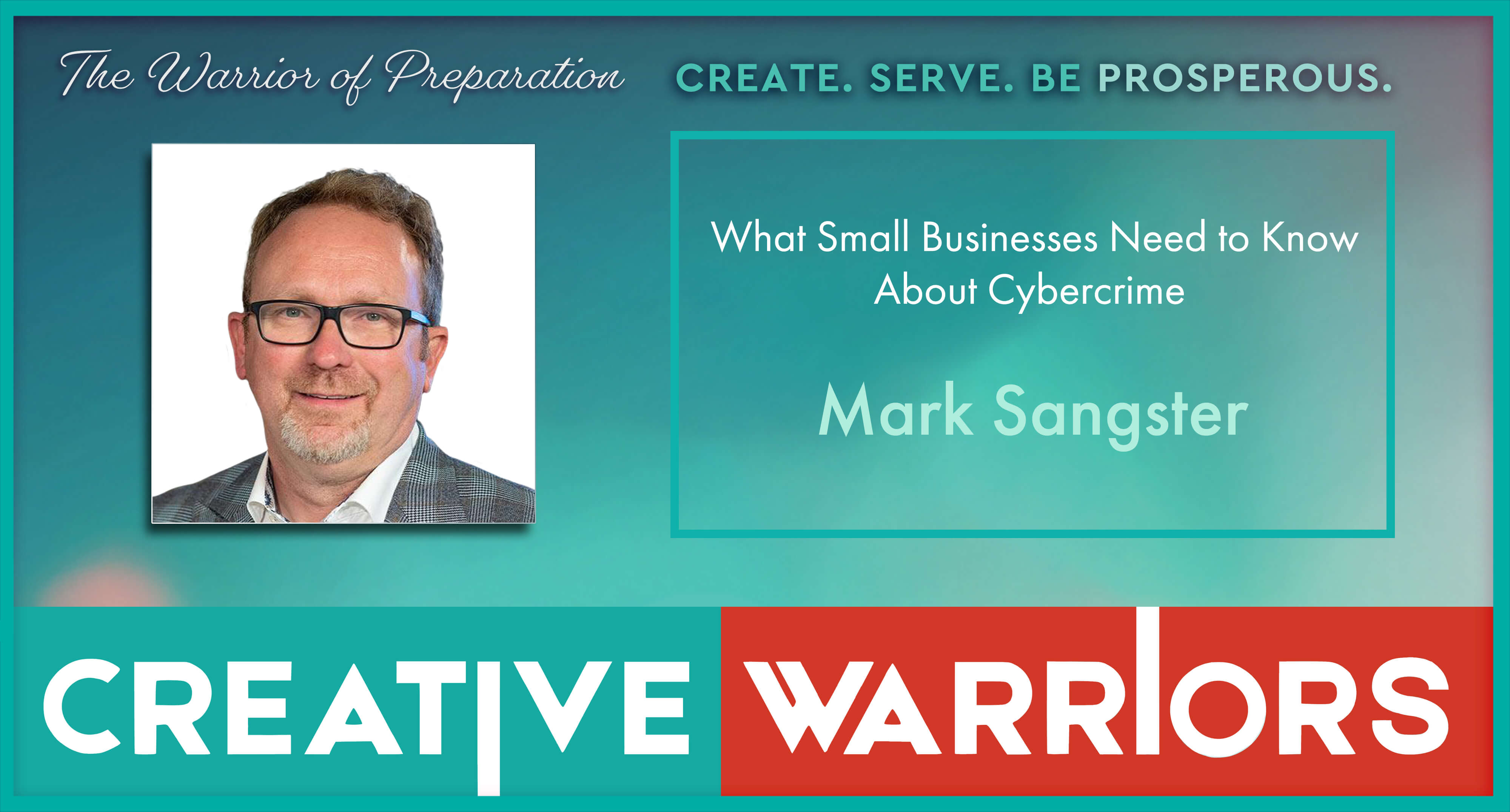 Cyber attacks are not just against the big guys. The fact is that for a variety of reasons, attacks against small businesses are extremely common. We all need to be concerned, no matter how small or big our business is, especially during times of major distraction or disconnect, like, say, during a pandemic. 
We're in a weird social place right now, we're stressed, some of us are even desperate. Cyber attackers prey on these times, often by using false information and fake links from sources we recognize to lure the most vulnerable into downloading malicious code or surrendering credentials. These cyber attacks are well-orchestrated, convincing, and truly raise the hairs on the back of my neck.
To help us get us into the minds of cyber attackers I've brought on author and speaker, Mark Sangster. Mark is the author of "NO SAFE HARBOR: The Inside Truth About Cybercrime and How to Protect Your Business." He is an award-winning speaker at international conferences and prestigious stages including the Harvard Law School, and author on various subjects related to cybersecurity. Mark has served on the LegalSEC Council with the International Legal Technology Association (ILTA), and now advises the National Association of Manufacturers (NAM) to establish their cybersecurity policies. His 25-year career was established with industry giants like Intel Corporation, BlackBerry, and Cisco Systems. At BlackBerry, Mark worked on the first secure devices for government agencies. 
Learn how to protect yourself from cybercrime, download this episode now. 
THE WARRIOR OF PREPARATION
"You can't insure your reputation." - Mark Sangster
Highlights -
Guest Contact -
Mentions -
Contact Jeffrey -
Resources -
Have Your Website Brand Message Reviewed! Is your website and are all your marketing materials speaking the right LINGO of your ideal customers? Often it's not which is why you're not converting traffic and leads to clients and attracting your most profitable customers. Fill out the simple LINGO Review application and I'll take a look at your website. If I have suggestions for you to improve your brand message (I almost always do), we'll set up a complimentary 30-minute call to discuss. A select number of websites are also chosen for my LINGO Review Video Series. Fill out the application today and let's get your business speaking the right LINGO!
Affiliate Links: Disclosure of Material Connection: Some of the links in the post above are "affiliate links". This means that if you click on the link and purchase the item, I will receive an affiliate commission. Regardless, I only recommend products and services I use personally and believe will add value to my readers. I am disclosing this in accordance with the Federal Trade Commission's 16 CFR, Part 255: "Guides Concerning the Use of Endorsements and Testimonials in Advertising."