Suck-it-up and do it, WARRIOR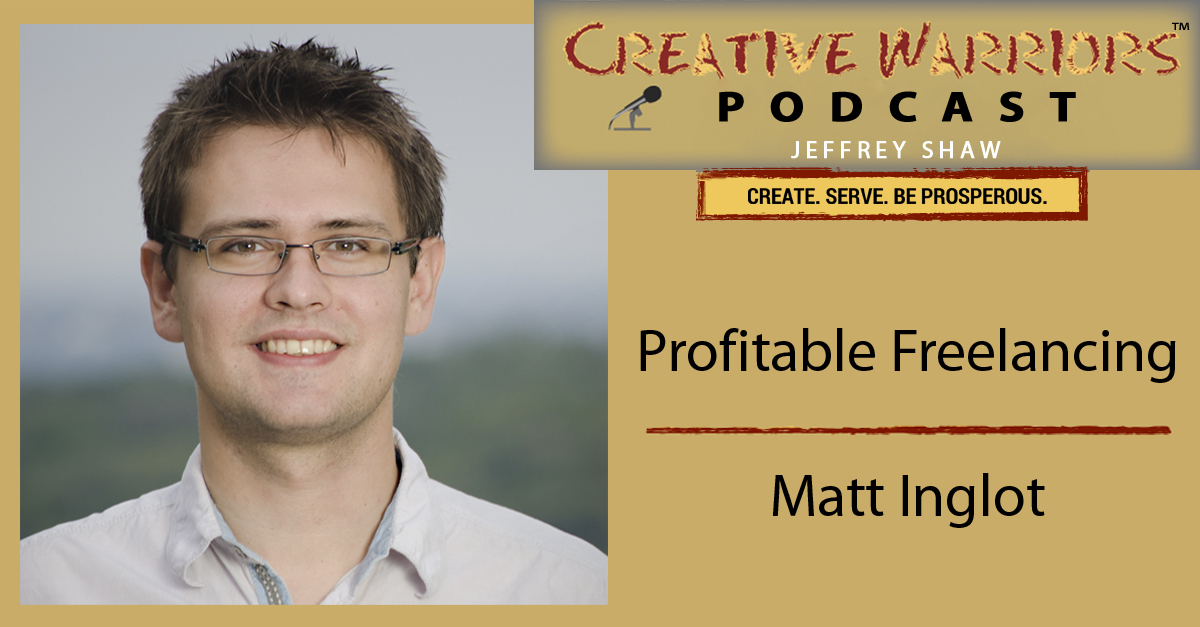 Do you consider yourself a freelancer? I never have. I've considered myself a small business owner, an entrepreneur, but never a freelancer. In fact, I'll admit to thinking freelancer had a bit of a negative connotation for me. That it meant I would do anything for anyone;  that's so not true if you want success. Today we have an expert about freelancing who will help us get clear on what it means to be a freelancer and how to prosper.
Matt Inglot's expertise comes from running a web agency for the last ten years which he transformed from a traditional brick and mortar office and an 80 hour work week to significantly less work and far greater profitability. From that experience, Matt realized that most freelancers and consultants make life far harder for themselves than it needs to be.
In an effort to help others Matt created FreelanceTransformation where he helps fellow consultants and creative services providers earn more and build their consulting business around their lifestyle.
Suck-it-up and do it, WARRIOR
"Reality is Negotiable."
-Matt Inglot
Highlights –
Resources –
Guest Contact –
Mentions –
Gifts –
Are YOU a Creative Warrior? Find out and take the Creative Warrior Assessment for FREE (normally $10).
Check out Creative Warriors Gifts Page where you can grab free gifts from previous guests.
Affiliate Links: Disclosure of Material Connection: Some of the links in the post above are "affiliate links". This means that if you click on the link and purchase the item, I will receive an affiliate commission. Regardless, I only recommend products and services I use personally and believe will add value to my readers. I am disclosing this in accordance with the Federal Trade Commission's 16 CFR, Part 255: "Guides Concerning the Use of Endorsements and Testimonials in Advertising."