Calm WARRIOR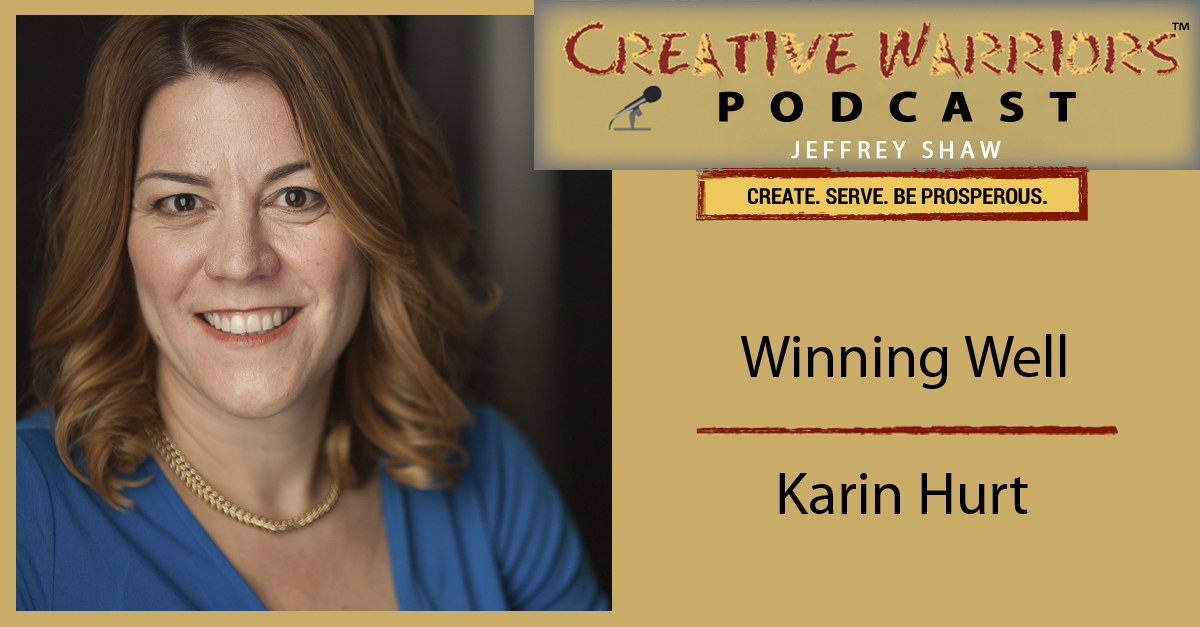 Does the thought of managing other people make you uncomfortable? Would you rather just do everything yourself? What if managing people felt right? That it's about building relationships not just getting results. It is possible to feel like you're not just winning but in fact winning well.
Karin Hurt is a keynote speaker, leadership consultant, and professor. A former Verizon Wireless executive with over two decades of experience in sales, customer service, and HR. She was recently named to Inc's list of 100 Great Leadership Speakers, AMA's 50 Leaders to Watch in 2015.
Karin's latest book Winning Well: A Manager's Guide to Getting Results-Without Losing Your Soul combines the bottom line with the human spirit and lends tremendous insight into business relationship management.
Calm WARRIOR
"Focus on the game, not the score."
-Karin Hurt
Highlights -
Resources -
Guest Contact -
Mentions -
Gifts -
Are YOU a Creative Warrior? Find out and take the Creative Warrior Assessment for FREE (normally $10).
Karin is generously offering us a free chapter to Winning Well and the Winning Well toolkit. Check out Creative Warriors Gifts Page where you can grab Karin's offer as well as check out the free gifts from previous guests.
Affiliate Links: Disclosure of Material Connection: Some of the links in the post above are "affiliate links". This means that if you click on the link and purchase the item, I will receive an affiliate commission. Regardless, I only recommend products and services I use personally and believe will add value to my readers. I am disclosing this in accordance with the Federal Trade Commission's 16 CFR, Part 255: "Guides Concerning the Use of Endorsements and Testimonials in Advertising."