WARRIOR OF KUNG FU PANDA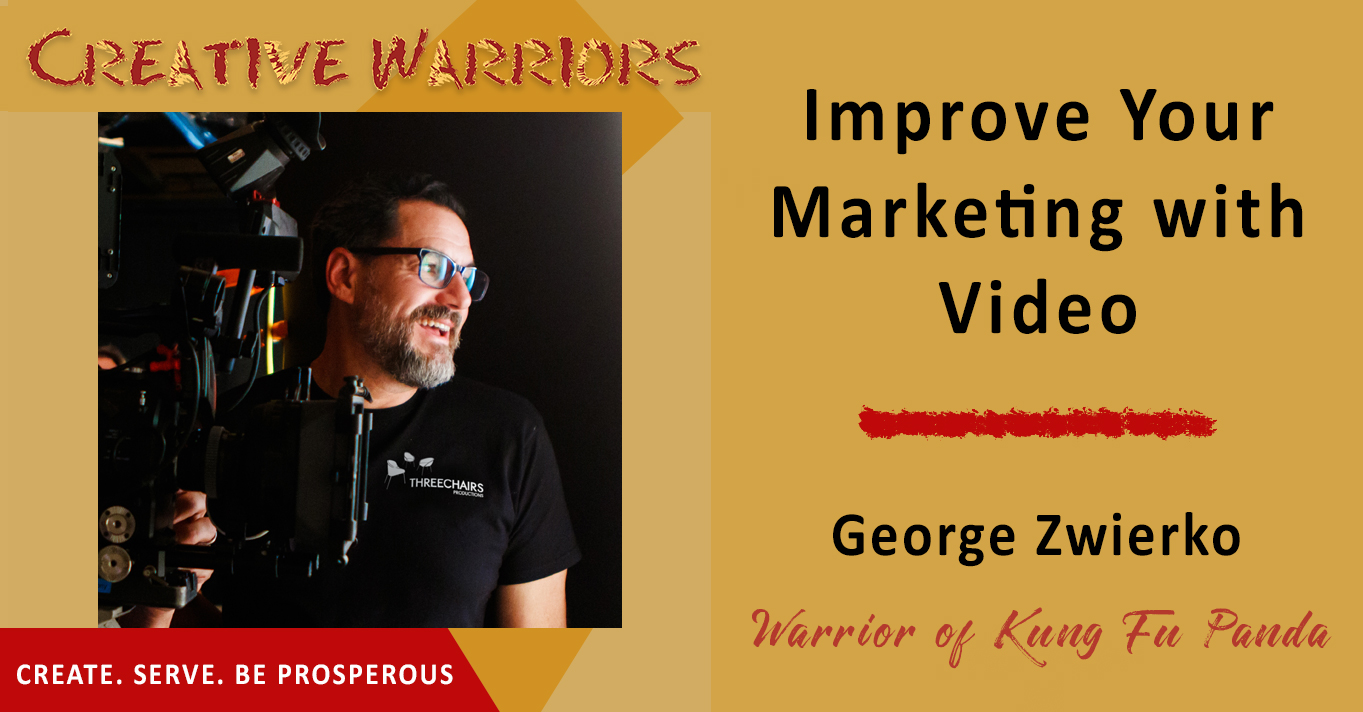 You know that I am all about making an emotional connection with your audience. Some may feel that's difficult in our tech heavy world, where it almost seems like we are losing that touch of humanity. In reality, it's easier than ever - thanks to video. Most of us have 4k ability in our pockets. Video is no longer an investment that costs thousands and thousands of dollars.
The written word is fading, especially when people use devices like their phones and tablets. With video, you can grab the audience with using visuals only. It's easier to get your story out there, and really show the humanity behind you and what you do.
To dive deeper into this, we are joined by George Zwierko on this episode of Creative Warriors. George Zwierko is the Co-founder of Three Chairs Productions. While attending a magnet high school in New York City, George had the chance to work in advertising, right on Madison Avenue in New York City, the fulcrum of the advertising industry.
George went on to study at the Pratt Institute of Art and Design in Brooklyn, earning a bachelor's degree in 1988. He then joined the Army and served in Germany from 1988 to 1991 where he also had a chance to create ads for the Army and later, after his discharge, for the Department of Defense. He is also the founder of Rumbo Cultural Marketing and Advertising. George shares his insights on corporate storytelling, and how easy it is to create video content that will really show off your business.
Download this episode today and learn how to take your marketing to the next level through video.
WARRIOR OF KUNG FU PANDA   
"Let's find the golden nuggets that exist." - George Zwierko
My book, LINGO: Discover Your Ideal Customer's Secret Language and Make Your Business Irresistible is now available!
Highlights -
Guest Contact -
Mentions-
Resources -
Affiliate Links: Disclosure of Material Connection: Some of the links in the post above are "affiliate links". This means that if you click on the link and purchase the item, I will receive an affiliate commission. Regardless, I only recommend products and services I use personally and believe will add value to my readers. I am disclosing this in accordance with the Federal Trade Commission's 16 CFR, Part 255: "Guides Concerning the Use of Endorsements and Testimonials in Advertising."