WARRIOR OF LIGHT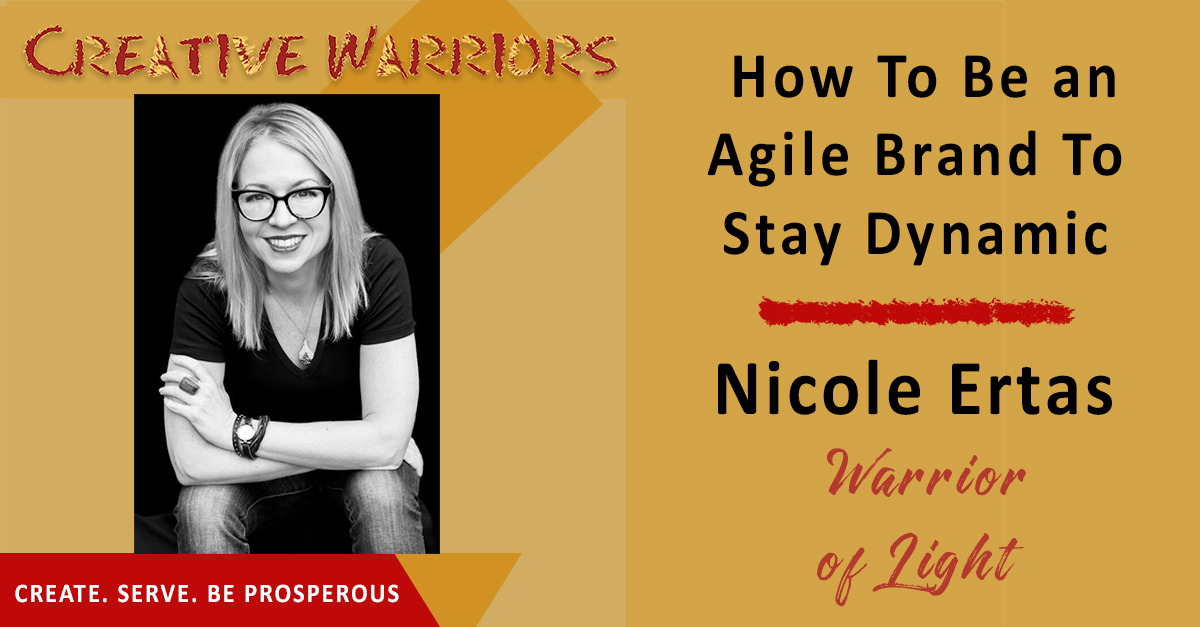 One of the most important rules in business: be authentic. But there is one equally as important in today's booming business world: stay relevant. Combine these two together, and your business could dominate the marketplace. How do we adapt to the mindset of consumers? How do we look at the business landscape as free range, instead of getting stuck in the habits of big business culture?
Nicole Ertas joins us to discuss the difference between tethered brands and free range brands. Nicole is a recognized Global Brand Strategist who has helped build some of the world's most powerful brands! Don't believe me? Ask Jim Beam, Mike's Hard Lemonade, Nestle, Johnson & Johnson…the list goes on. Nicole is also an author; her latest book is "Free Range Brands."
WARRIOR OF LIGHT
"As we move through the world and we put ourselves out there and encounter resistance, if you can continue to recognize not to take things personally, then I think that is something you can continue to carry you forward, rather than derail you." -Nicole Ertas
Highlights -
What defines the distinction between a tethered brand and a free range brand is control and setting yourself up to let go.

Big clients are now trying to emulate the small brands.

Relevance has to be dynamic and re-imagined, constantly changing.

If you're just authentic, you become boring.

Be authentic, and be relevant. 

Free range brands balance both of these factors.

How can we allow the desire to influence to be a part of the purpose we are building?

It's a very long road to building brand equity.

Identify and understand somethings purpose.

Make your community the hero.
Guest Contact -
Resources -
Masterclass: Learn how to attract the RIGHT customers that value what you do and pay you what you're ACTUALLY worth! In the Masterclass, I reveal the one strategy that made me millions so that you can have the business of your dreams and work ONLY with your RIGHT CLIENTS! Click here to register or text Warrior to number 33444 to sign up today.
Check out the Creative Warriors RESOURCE page! A collection of the best companies, hand-selected, to help you succeed! You'll find vendors, services, products, and programs to help you Create, Serve, and Be Prosperous! All these companies have been used and approved by Jeffrey and most are used every day in his business.
Gifts -
Propel your business forward and register for Week of The Warrior for free. A 7-day mini-course to learn how to leverage your creative powers.
Affiliate Links: Disclosure of Material Connection: Some of the links in the post above are "affiliate links". This means that if you click on the link and purchase the item, I will receive an affiliate commission. Regardless, I only recommend products and services I use personally and believe will add value to my readers. I am disclosing this in accordance with the Federal Trade Commission's 16 CFR, Part 255: "Guides Concerning the Use of Endorsements and Testimonials in Advertising."