IDOL WARRIOR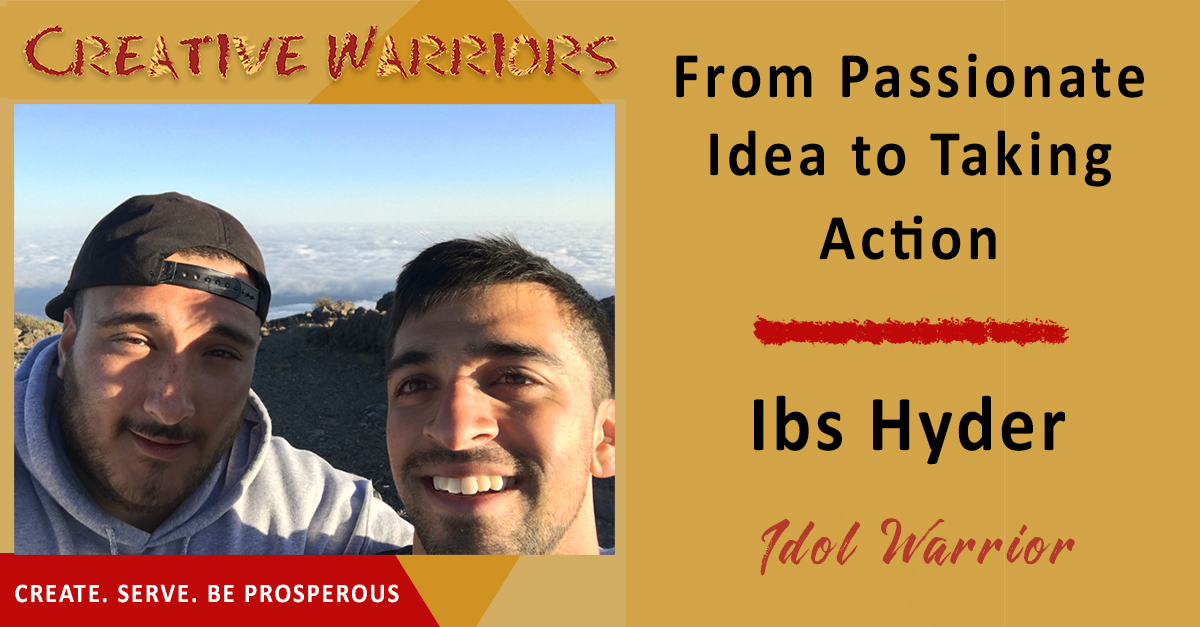 Would you consider yourself brave enough to put your ideas out into the world, to share with anyone willing to listen? Most of us haven't found that sweet spot of bravery yet. How do we channel that warrior spirit that leads us to success within our goals?
Ibs Hyder joins us to discuss finding your inner creativity, and the warrior spirit that helps us prevail! Ibs is just 23 years young and already an entrepreneur, having started a company called "TruWood." TruWood sells affordable and unique accessories, all while giving back to the community. Be sure to check them out!
IDOL WARRIOR
"Don't tie yourself down to the future. People change, as well as their values and opportunities." -Ibs Hyder
Highlights -
Your idea doesn't have to be different to make a difference.

TruWood plants ten trees for every watch they sell.

If you want to go into social initiatives, you eventually grow into it.

Focusing more on selling watches led to more trees being planted.

We're not entitled to anyone's money!

If you want people to donate, you have to provide them with more value elsewhere.

We buy based on how it makes us feel about ourselves.

Entrepreneurs all share one thing: restlessness!

TruWood was 100% bootstrapped.
Guest Contact -
Resources -
Masterclass: Learn how to attract the RIGHT customers that value what you do and pay you what you're ACTUALLY worth! In the Masterclass, I reveal the one strategy that made me millions so that you can have the business of your dreams and work ONLY with your RIGHT CLIENTS! Click here to register or text Warrior to number 33444 to sign up today.
Check out the Creative Warriors RESOURCE page! A collection of the best companies, hand-selected, to help you succeed! You'll find vendors, services, products, and programs to help you Create, Serve, and Be Prosperous! All these companies have been used and approved by Jeffrey and most are used every day in his business.
Gifts -
Propel your business forward and register for Week of The Warrior for free. A 7-day mini-course to learn how to leverage your creative powers.
Affiliate Links: Disclosure of Material Connection: Some of the links in the post above are "affiliate links". This means that if you click on the link and purchase the item, I will receive an affiliate commission. Regardless, I only recommend products and services I use personally and believe will add value to my readers. I am disclosing this in accordance with the Federal Trade Commission's 16 CFR, Part 255: "Guides Concerning the Use of Endorsements and Testimonials in Advertising."