WARRIOR of Compassion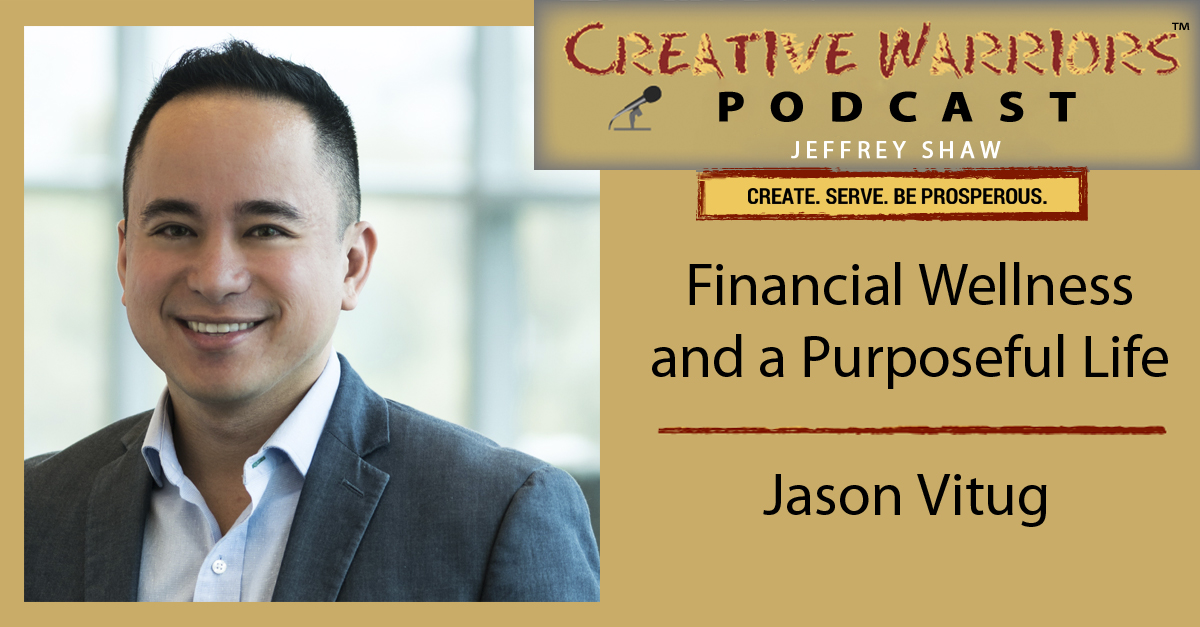 Today we'd like to help you get on top of your finances by demystifying some of the common misconceptions about money and values. Aligning your values with a constant flow of money is not necessarily about discipline, but more about understanding what a financially successful mindset is. It's about igniting an interest in your finances, empowering you to have a vision based on your values and encouraging you to live a vibrant and purposeful life where money is a tool, not the end game.
Jason Vitug is a social impact entrepreneur, founder of Phroogal, creator of the award-winning project, The Road to Financial Wellness, and author of the bestseller and The New York Times reviewed, You Only Live Once: The Roadmap to Financial Wellness and a Purposeful Life. He is best known as a financial motivator and lifestyle engineer helping thousands of people around the country live their dream lifestyle through financial knowledge.
He's been featured on Forbes, Money, USA Today, and the NY Times. Jason's personal writing can be read on The Smile Lifestyle blog, numerous personal finance websites, and was a contributor to US News & World Report and Business Insider.
WARRIOR of Compassion
"Invest your time in things that matter."
-Jason Vitug
Highlights -
Resources -
Guest Contact -
Mentions -
Gifts -
Are YOU a Creative Warrior? Find out and take the Creative Warrior Assessment for FREE ($10 Value).
Check out Creative Warriors Gifts Page where you can get free gifts from previous guests.
Affiliate Links: Disclosure of Material Connection: Some of the links in the post above are "affiliate links". This means that if you click on the link and purchase the item, I will receive an affiliate commission. Regardless, I only recommend products and services I use personally and believe will add value to my readers. I am disclosing this in accordance with the Federal Trade Commission's 16 CFR, Part 255: "Guides Concerning the Use of Endorsements and Testimonials in Advertising."