Shining Saber WARRIOR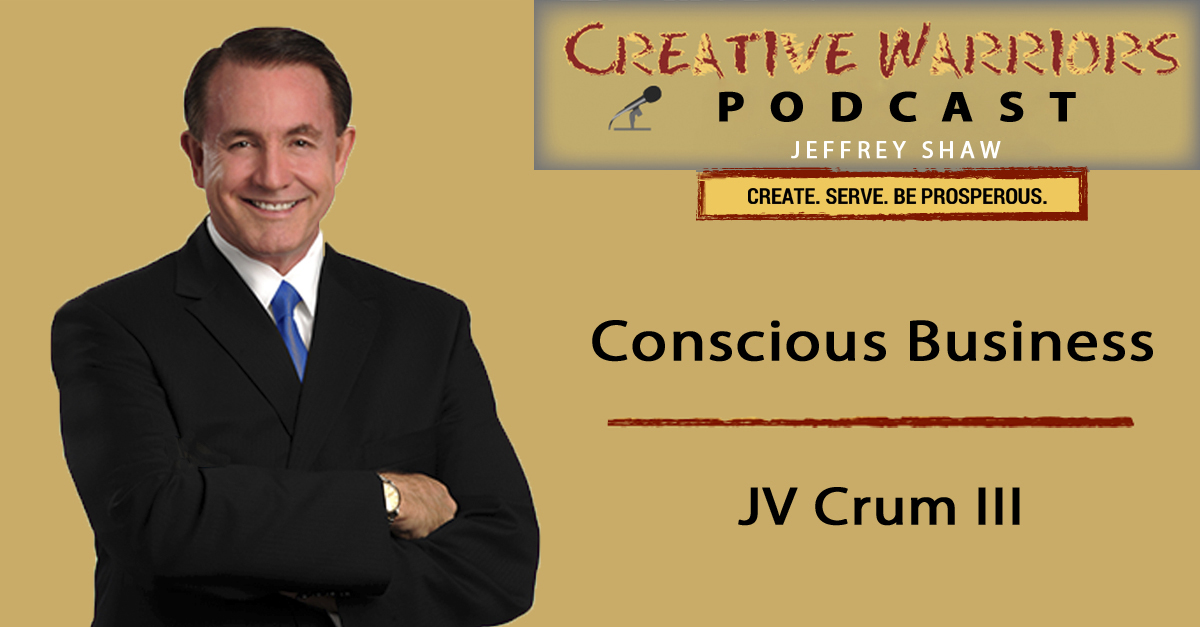 Many entrepreneurs, particularly creative warriors, seem to somehow "find" themselves in business one day. As if it wasn't planned as much as it was a transition that just happened. Whether you've been in business a long time, brand new or not in business yet, being in business consciously and with a clear intent is critical to your long-term success.
J V Crum III helps entrepreneurs grow six and seven figure conscious businesses that combine making high profits with making a positive impact. He is a speaker, coach, Huffington Post Columnist, and best-selling author of "Conscious Millionaire: Grow Your Business by Making a Difference." JV hosts the top-ranking Conscious Millionaire Podcast and is the founder of ConsciousMillionaire.com, a global coaching and wealth product business.
Shining Saber WARRIOR
"Sometimes we need someone to believe us to believe in ourselves."
-JV Crum III
Highlights -
Resources -
Guest Contact -
Mentions -
Gifts -
JV is generously offering a Free electronic copy of "Conscious Millionaire Manifesto". Check out Creative Warriors Gifts Page where you can grab JV's offer as well as check out the free gifts from previous guests.
Affiliate Links: Disclosure of Material Connection: Some of the links in the post above are "affiliate links". This means that if you click on the link and purchase the item, I will receive an affiliate commission. Regardless, I only recommend products and services I use personally and believe will add value to my readers. I am disclosing this in accordance with the Federal Trade Commission's 16 CFR, Part 255: "Guides Concerning the Use of Endorsements and Testimonials in Advertising."