WARRIOR of Coffee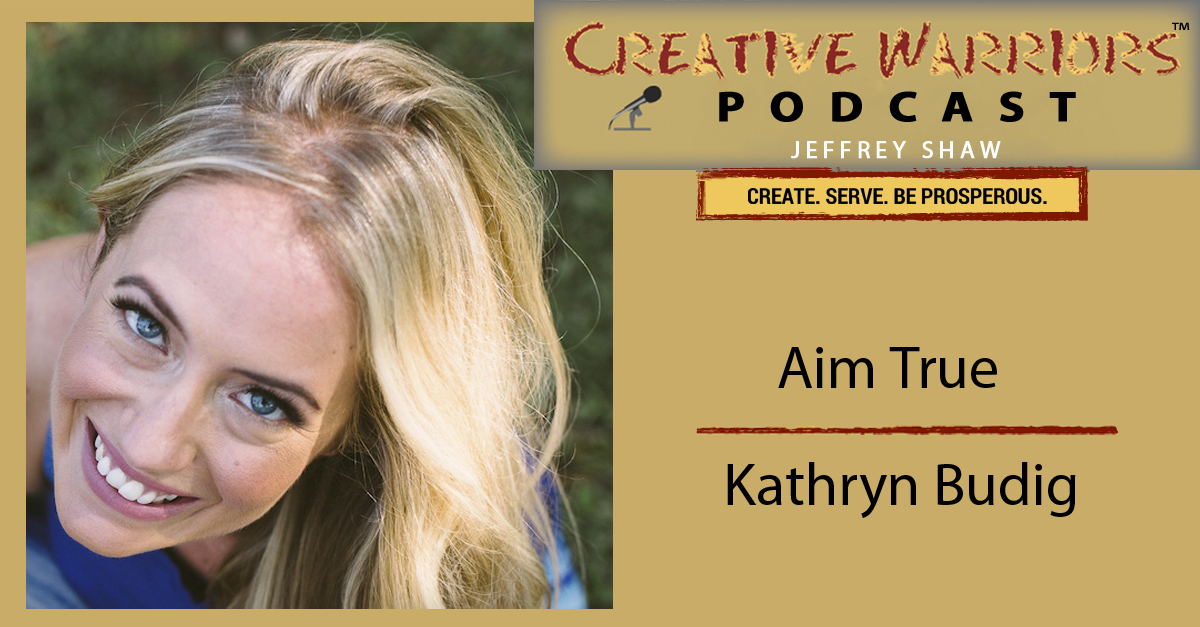 Today we're talking about yoga, inner wisdom, alignment, and balance. With a smattering of authenticity and truth. You might be wondering why? How will this help me in business and life? Well, when you aim true it's more likely that you will find what you are aiming for, your target.
Kathryn Budig is an internationally celebrated yoga teacher and author known for empowering her students through her message, "Aim True." She is a warrior for self-acceptance and honesty, helping her students and readers find true balance.
The Kansas native graduated from the University of Virginia with a double degree in English and Drama before moving to LA. Kathryn has over a decade of experience in her field, she is the yoga contributor to Women's Health magazine, writes weekly for Yoga Journal, and serves on the Yahoo! Health advisory board as well as contributing regular recipes.
She's a sponsored athlete in Under Armour's "I WILL WHAT I WANT" campaign, an ambassador for Ford's "Warriors in Pink," and the founder of her animal project, Poses for Paws. She is the creator of the Aim True Yoga DVD, author of The Women's Health Big Book of Yoga, and her most recent book is  Aim True.
WARRIOR of Coffee
"Instead of focusing on perfecting ourselves, let's focus on what makes us shine."
-Kathryn Budig
Highlights -
Resources -
Guest Contact -
Mentions -
Gifts -
Check out Creative Warriors Gifts Page where you can grab Chris' offer as well as check out the free gifts from previous guests.
Affiliate Links: Disclosure of Material Connection: Some of the links in the post above are "affiliate links". This means that if you click on the link and purchase the item, I will receive an affiliate commission. Regardless, I only recommend products and services I use personally and believe will add value to my readers. I am disclosing this in accordance with the Federal Trade Commission's 16 CFR, Part 255: "Guides Concerning the Use of Endorsements and Testimonials in Advertising."