WARRIOR OF CALM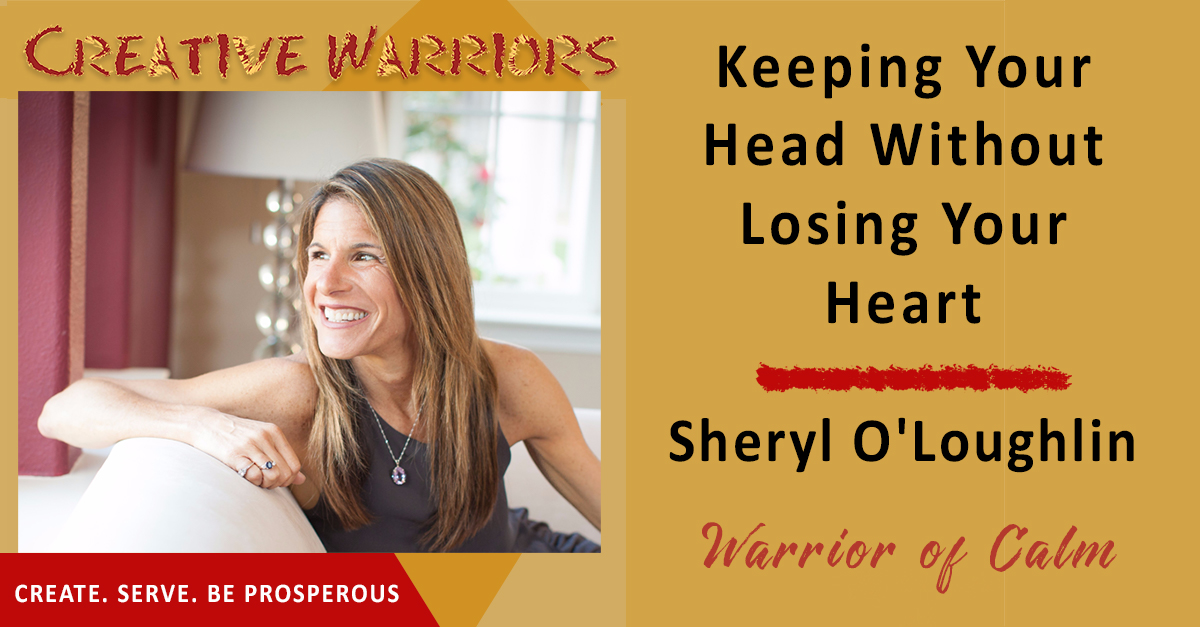 There's a delicate balance between work life and personal life. If you have too much of one and not the other it can make you feel depressed, lonely, and uninspired. Some people put work before their loved ones, and this causes them to run into a rut. You lose out on that much needed break to develop the love you can spread across all aspects of your life. Don't stress though, you can easily find that balance that makes you a Creative Warrior in everything you pursue!
Sheryl O'Loughlin joins us this week to discuss her amazing book "Killing it!" and the importance of work life balance. Sheryl is a successful entrepreneur having been the CEO of Clif Bar, CEO of Plum Organics, and CEO of REBBL super herb beverages!
WARRIOR OF CALM 
"We have to know that our self worth is deep. It's not about anything that anyone else tells us or our companies."-Sheryl O'Loughlin 
Highlights -
If you don't believe with all of your heart and soul, you can't get investors and clients to believe as well.

Entrepreneurs have to understand the dark side and realize they are not alone.

Don't be afraid to be vulnerable.

All of our dreams can come true, but probably not at the same time.

When your power of choice is taken away, that's when you feel off balance.

It's important to know how to manage your business life for efficiency in all areas of life.

Your self worth is not equal to your company.

You need a life outside of work to have a break and return as a stronger creative warrior.

Developing love with your family allows you to bring the love back into your work.
Guest Contact -
Resources -
Do you ever wish you could get advice for your business? Does it sometimes feel like you're completely on your own? Ever wish you had help getting things done? Then join the Creative Warriors Alliance! A weekly group coaching call with Jeffrey every Tuesday 1pm-2pm. Get all the coaching you want, the support of peers, and the accountability you need to accomplish big things. 
Check out the Creative Warriors RESOURCE page! A collection of the best companies, hand-selected, to help you succeed! You'll find vendors, services, products, and programs to help you Create, Serve, and Be Prosperous! All these companies have been used and approved by Jeffrey and most are used every day in his business.
Gifts -
Propel your business forward and register for Week of The Warrior for free. A 7-day mini-course to learn how to leverage your creative powers.
Affiliate Links: Disclosure of Material Connection: Some of the links in the post above are "affiliate links". This means that if you click on the link and purchase the item, I will receive an affiliate commission. Regardless, I only recommend products and services I use personally and believe will add value to my readers. I am disclosing this in accordance with the Federal Trade Commission's 16 CFR, Part 255: "Guides Concerning the Use of Endorsements and Testimonials in Advertising."