THE STAND UP WARRIOR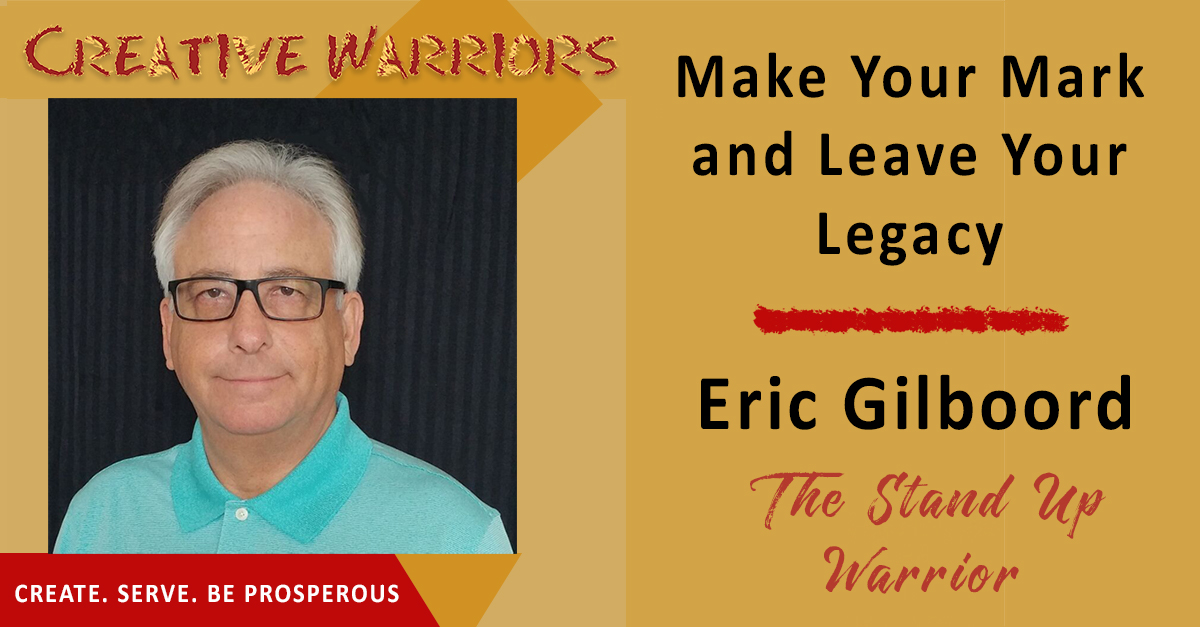 As entrepreneurs, we spend a lot of time planning our success. How will we get there? What will it take? What should I build my business on? We focus on the building and maintaining portion of our careers or businesses. What about our exit plan? What happens when we've reached the end of the road for our business or career? It's just as important to have an exit plan, as it is anything else in your business.
Eric Gilboord shares his insight on creating a strong exit plan and the payoffs it can provide if done properly. Eric has worked with hundreds of small businesses over the course of 22 years! If that's not impressive enough, Eric is also an author and a columnist, with his newest book being "Moving Forward: Why You're Stuck and What to Do About it."
THE STAND UP WARRIOR
"If you're putting all that effort into building something, it just makes sense to have some kind of a plan where you can monetize off it." -Eric Gilboord
Highlights -
Having an exit plan can help when the unexpected occurs.

Be on the front end of your business or career.

There are two sides to the exit plan conversation: emotional and business.

There is a risk in creative businesses that fall into the lifestyle business trap.

Boomers own 63% of private businesses in US and Canada.

Avoid the "me" focused way of looking at your business.

In terms of your success, think "I want that AND…"

Understand where a buyer is coming from and how they are looking at your business.

You may not want to think of creating an exit plan, but the truth is you should.

Figure out what you want to do from a business perspective with legacy.
Guest Contact -
Resources -
Masterclass: Learn how to attract the RIGHT customers that value what you do and pay you what you're ACTUALLY worth! In the Masterclass, I reveal the one strategy that made me millions so that you can have the business of your dreams and work ONLY with your RIGHT CLIENTS! Click here to register or text Warrior to number 33444 to sign up today.
Check out the Creative Warriors RESOURCE page! A collection of the best companies, hand-selected, to help you succeed! You'll find vendors, services, products, and programs to help you Create, Serve, and Be Prosperous! All these companies have been used and approved by Jeffrey and most are used every day in his business.
Gifts -
Propel your business forward and register for Week of The Warrior for free. A 7-day mini-course to learn how to leverage your creative powers.
Affiliate Links: Disclosure of Material Connection: Some of the links in the post above are "affiliate links". This means that if you click on the link and purchase the item, I will receive an affiliate commission. Regardless, I only recommend products and services I use personally and believe will add value to my readers. I am disclosing this in accordance with the Federal Trade Commission's 16 CFR, Part 255: "Guides Concerning the Use of Endorsements and Testimonials in Advertising."