DIOGENES WARRIOR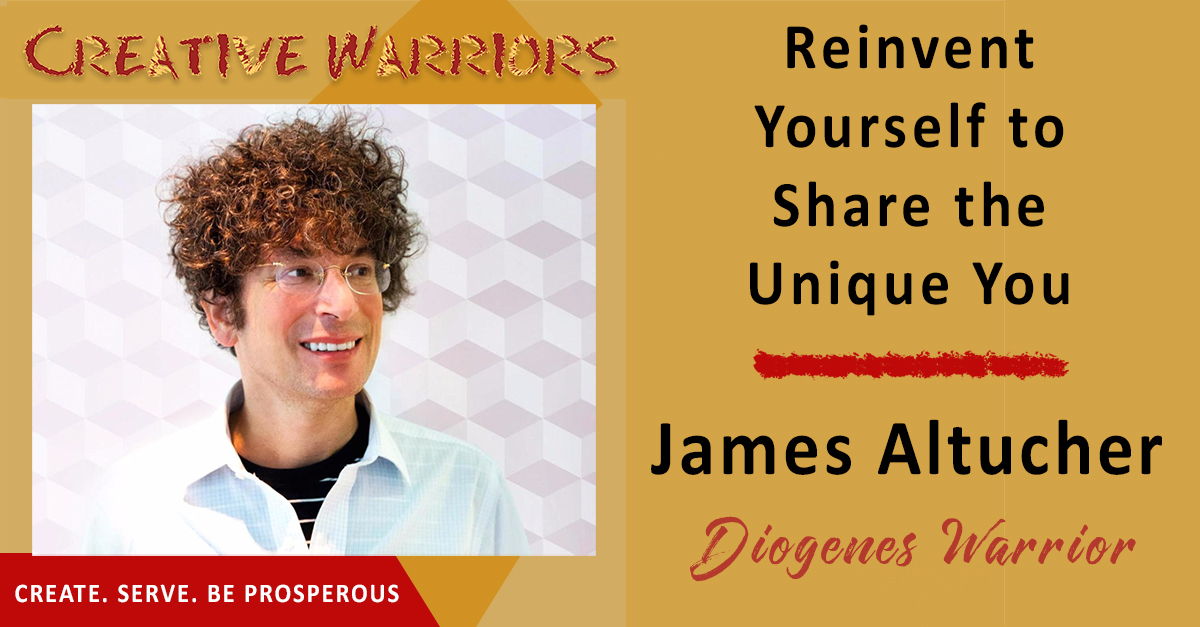 People say the greatest gift you can give the world is yourself. What's your story? What makes you different? If you're looking for a sign to make the leap, this is it. It's never too late to reinvent yourself and reach further than you already are. Maybe you've given up because you tried and did poorly. But what is success without failure? James Altucher joins us to discuss mastering the art of doing what you love, and the journey it takes to get there.
James Altucher is described as one of the most prolific writers out there today. James is invested in over 30 companies, and currently runs 20! On top of that, he has written 17 books, with his latest being "Reinvent Yourself." His blog, which can be found down below, has attracted more than 20 million readers since launching in 2010! Wow. Impressed yet? You should be!
DIOGENES WARRIOR
"Most good artists never get any recognition." -James Altucher
Highlights -
Come up with methods and techniques for the never ending failure you will face in life.

Find your reasons to do something, then keep doing it and getting better.

We all have enough of our own material without having to put anybody else down.

There is only one unique you! If you can't share that, then what are you sharing?

The only way to tell, is to show.

There is value in hindsight.

Have a vision of what you are trying to accomplish.

At some point the artist in you should figure out how to tell the story you have within yourself

.

The first thousand things you put out there might be bad, and that's okay!
Guest Contact -
Resources -
Masterclass: Learn how to attract the RIGHT customers that value what you do and pay you what you're ACTUALLY worth! In the Masterclass, I reveal the one strategy that made me millions so that you can have the business of your dreams and work ONLY with your RIGHT CLIENTS! Click here to register or text Warrior to number 33444 to sign up today.
Check out the Creative Warriors RESOURCE page! A collection of the best companies, hand-selected, to help you succeed! You'll find vendors, services, products, and programs to help you Create, Serve, and Be Prosperous! All these companies have been used and approved by Jeffrey and most are used every day in his business.
Gifts -
Propel your business forward and register for Week of The Warrior for free. A 7-day mini-course to learn how to leverage your creative powers.
Affiliate Links: Disclosure of Material Connection: Some of the links in the post above are "affiliate links". This means that if you click on the link and purchase the item, I will receive an affiliate commission. Regardless, I only recommend products and services I use personally and believe will add value to my readers. I am disclosing this in accordance with the Federal Trade Commission's 16 CFR, Part 255: "Guides Concerning the Use of Endorsements and Testimonials in Advertising."