THE BLUE SKY WARRIOR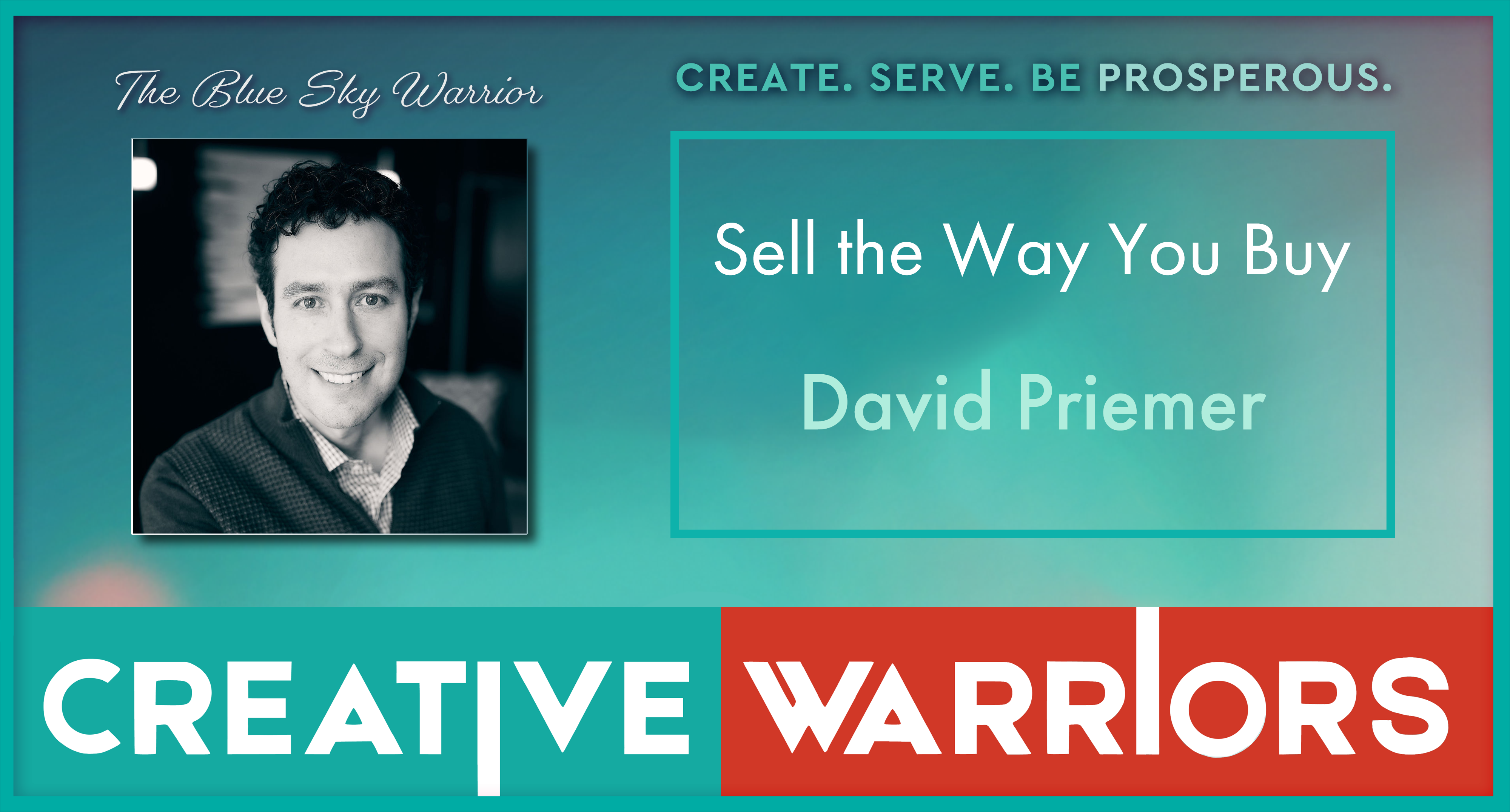 The greatest gift we've been given during this pandemic is the gift of time. Why not use this time then to hone in on developing specific skills, update our materials, and set ourselves up for coming out of this as prepared as ever? For those of us who provide services, this is the perfect time to reframe how we think about selling.
How do you want to be perceived as a seller? So often sellers think it's better to provide our customers with a lot of choices. The truth is that most of our customers would prefer we ease their decision-making by applying our expertise and curating their options for them. If we are able to apply empathy to how we sell- without letting it make us lazy- we will be revered as someone helpful and customers will be grateful for the experience. 
To dive into the essentials of modern selling, I've brought David Priemer onto the podcast. 
David is widely recognized as a thought leader in the area of sales and sales leadership, and has been published in the Harvard Business Review and MIT Sloan Management Review as well as Forbes, Entrepreneur, and Inc. magazines. He has led top-performing sales teams at high-growth startups and is a former VP of Salesforce, where he created the Sales Leadership Academy program. His new book, Sell the Way You Buy, gets to the root of what truly drives people to buy, and arms salespeople with the insights and knowledge they need to respond to customers' needs.
To learn how to genuinely put yourself in your buyers shoes, download this episode now.
THE BLUE SKY WARRIOR
"We are often not conscious of the pathways by which we make purchasing decisions."" - David Priemer
Highlights -
Guest Contact -
Contact Jeffrey -
Mentions -

Resources -
Sponsor-
Affiliate Links: Disclosure of Material Connection: Some of the links in the post above are "affiliate links". This means that if you click on the link and purchase the item, I will receive an affiliate commission. Regardless, I only recommend products and services I use personally and believe will add value to my readers. I am disclosing this in accordance with the Federal Trade Commission's 16 CFR, Part 255: "Guides Concerning the Use of Endorsements and Testimonials in Advertising."