WARRIOR of Courage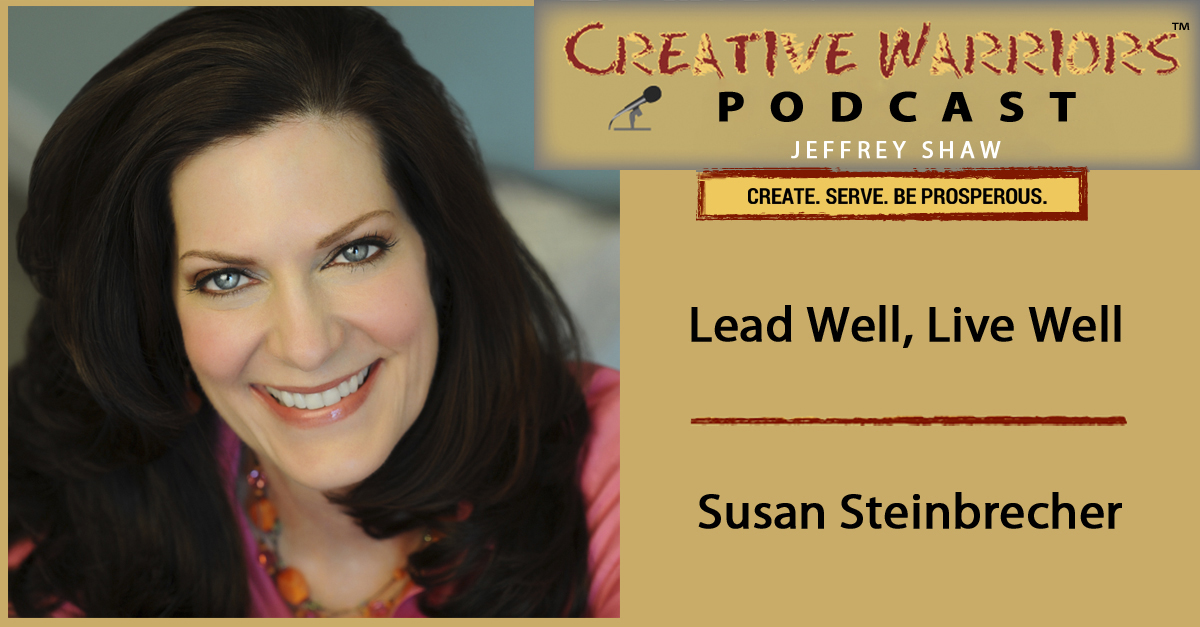 As an entrepreneur, small business owner, creative warrior, or even a parent, do you consider yourself a leader? Today we're discussing leadership in the only way that makes sense for a Creative Warrior: Heart-Centered Leadership!
Susan Steinbrecher is a business consultant and coauthor of Heart-Centered Leadership: Lead Well, Live Well. She is also the author of the Amazon bestseller, KENSHO: A Modern Awakening. As the CEO of Steinbrecher And Associates she serves as an executive coach, licensed mediator, professional speaker, and leadership advisor.
Susan is an Inc.com columnist, Entrepreneur.com contributor, and Huffington Post blogger. Her work has been featured on MSNBC's Your Business, The New York Times, Fortune Small Business, BusinessInsider.com, CNBC.com, and CNNMoney.com.
WARRIOR of Courage
"It's so much easier to beg for forgiveness than it is to ask for permission."
-Susan Steinbrecher
Highlights -
Resources -
Guest Contact -
Mentions -
Gifts -
Are YOU a Creative Warrior? Find out and take the Creative Warrior Assessment for FREE (normally $10).
Check out Creative Warriors Gifts Page where you can grab free gifts from previous guests.
Affiliate Links: Disclosure of Material Connection: Some of the links in the post above are "affiliate links". This means that if you click on the link and purchase the item, I will receive an affiliate commission. Regardless, I only recommend products and services I use personally and believe will add value to my readers. I am disclosing this in accordance with the Federal Trade Commission's 16 CFR, Part 255: "Guides Concerning the Use of Endorsements and Testimonials in Advertising."