WARRIOR OF COURAGE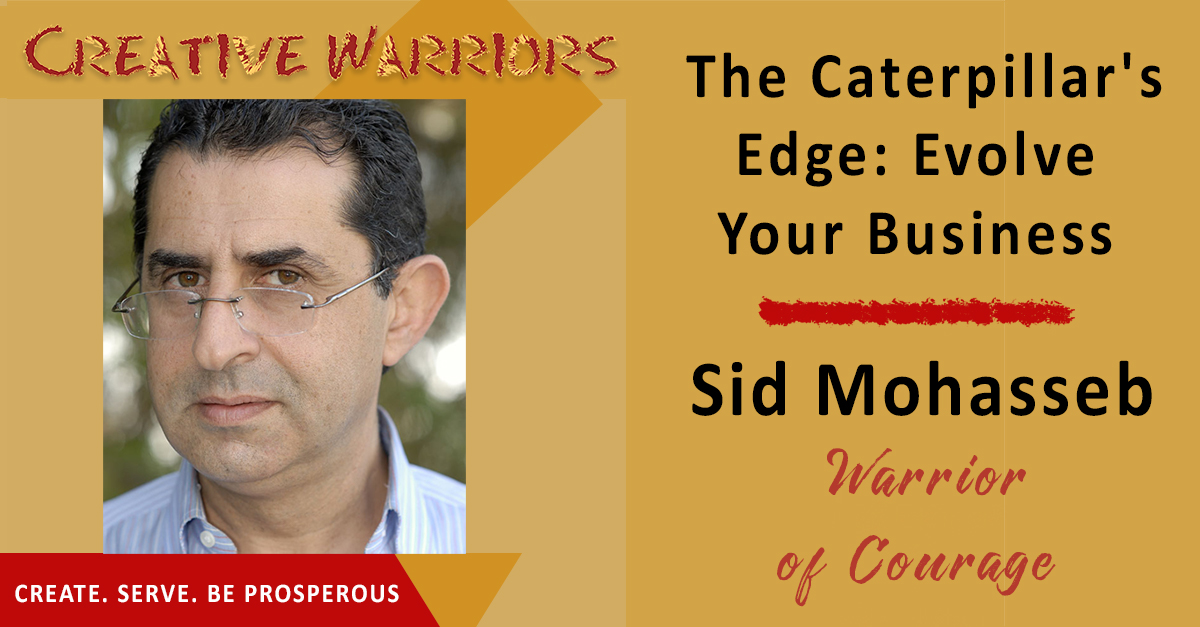 The caterpillar is a metaphor we often hear for positive change. Take a look at your business, for example. How do you ensure your business is evolving to keep up with the fast pace at which the world constantly moves?  Being honest with ourselves, we know the world doesn't stop turning for anyone. If we want to be successful in our endeavors, we have to keep pushing ourselves forward, ensuring we can evolve and adapt to changes as they come.
Sid Mohasseb joins us today to discuss breaking free of our addiction to comfort. Sid is an entrepreneur, published author, business man, professor, and board member. Talk about ambitious! Sid's most recent book is "The Caterpillar's Edge: Evolve, Evolve Again, and Thrive in Business." Sid has also appeared on TED Talks.
WARRIOR OF COURAGE
"We evolve in our own way. The trick is to find our rhythm." -Sid Mohasseb
Highlights -
The root of the problem as to why we don't evolve is that we're addicted to sameness.

In order to evolve, you need to look at your industry differently.

Be purposefully curious. This will lead you to experimentation.

No competitive advantage is permanent.

The world is

nonlinear

, but we are taught to think in a linear fashion.

We have to appreciate the reality of our capabilities.

Build your future in an incremental way.

Bring your past with you, but don't let it chain you down.
Guest Contact -
Resources -
Masterclass: Learn how to attract the RIGHT customers that value what you do and pay you what you're ACTUALLY worth! In the Masterclass, I reveal the one strategy that made me millions so that you can have the business of your dreams and work ONLY with your RIGHT CLIENTS! Click here to register or text Warrior to number 33444 to sign up today.
Check out the Creative Warriors RESOURCE page! A collection of the best companies, hand-selected, to help you succeed! You'll find vendors, services, products, and programs to help you Create, Serve, and Be Prosperous! All these companies have been used and approved by Jeffrey and most are used every day in his business.
Gifts -
Propel your business forward and register for Week of The Warrior for free. A 7-day mini-course to learn how to leverage your creative powers.
Affiliate Links: Disclosure of Material Connection: Some of the links in the post above are "affiliate links". This means that if you click on the link and purchase the item, I will receive an affiliate commission. Regardless, I only recommend products and services I use personally and believe will add value to my readers. I am disclosing this in accordance with the Federal Trade Commission's 16 CFR, Part 255: "Guides Concerning the Use of Endorsements and Testimonials in Advertising."