THE HERO WARRIOR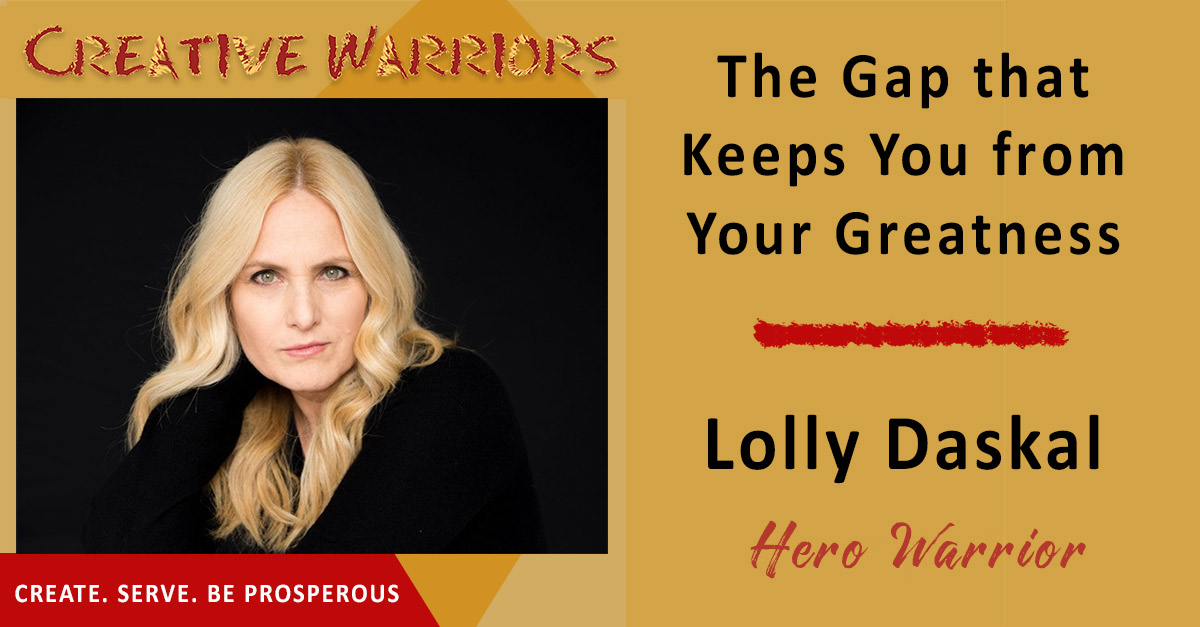 Being a leader takes a lot more than just telling people what to do. It's about accountability and impact. As individuals, we are capable of so much more than we could even imagine at times. We are all naturally polar with our personalities, and until we learn to own those sides, we won't be able to reach our true potential as leaders. We must be whole in order to help others or even help ourselves.
Lolly Daskal joins us this week to discuss her latest book, "The Leadership Gap: What Gets Between You and Your Greatness."
THE HERO WARRIOR
"We are all capable of greatness, but some of us do not choose it."-Lolly Daskal
Highlights -
If you're influencing or impacting someone, you are a leader.

The way to show up to be a leader is to lead from within.

We are always in a leadership role!

Position yourself to receive.

Truth tellers stand in their greatness.

You have a choice in every moment.

What you don't own, owns you.

In order to be who you want to be, you have to own both sides of who you are.

Which polarity will you stand in? Your greatness, or your gap?
Guest Contact -
Resources -
Do you ever wish you could get advice for your business? Does it sometimes feel like you're completely on your own? Ever wish you had help getting things done? Then join the Creative Warriors Alliance! A weekly group coaching call with Jeffrey every Tuesday 1pm-2pm. Get all the coaching you want, the support of peers, and the accountability you need to accomplish big things. 
Check out the Creative Warriors RESOURCE page! A collection of the best companies, hand-selected, to help you succeed! You'll find vendors, services, products, and programs to help you Create, Serve, and Be Prosperous! All these companies have been used and approved by Jeffrey and most are used every day in his business.
Gifts -
Propel your business forward and register for Week of The Warrior for free. A 7-day mini-course to learn how to leverage your creative powers.
Affiliate Links: Disclosure of Material Connection: Some of the links in the post above are "affiliate links". This means that if you click on the link and purchase the item, I will receive an affiliate commission. Regardless, I only recommend products and services I use personally and believe will add value to my readers. I am disclosing this in accordance with the Federal Trade Commission's 16 CFR, Part 255: "Guides Concerning the Use of Endorsements and Testimonials in Advertising."