THE WARRIOR OF ACCOUNTABILITY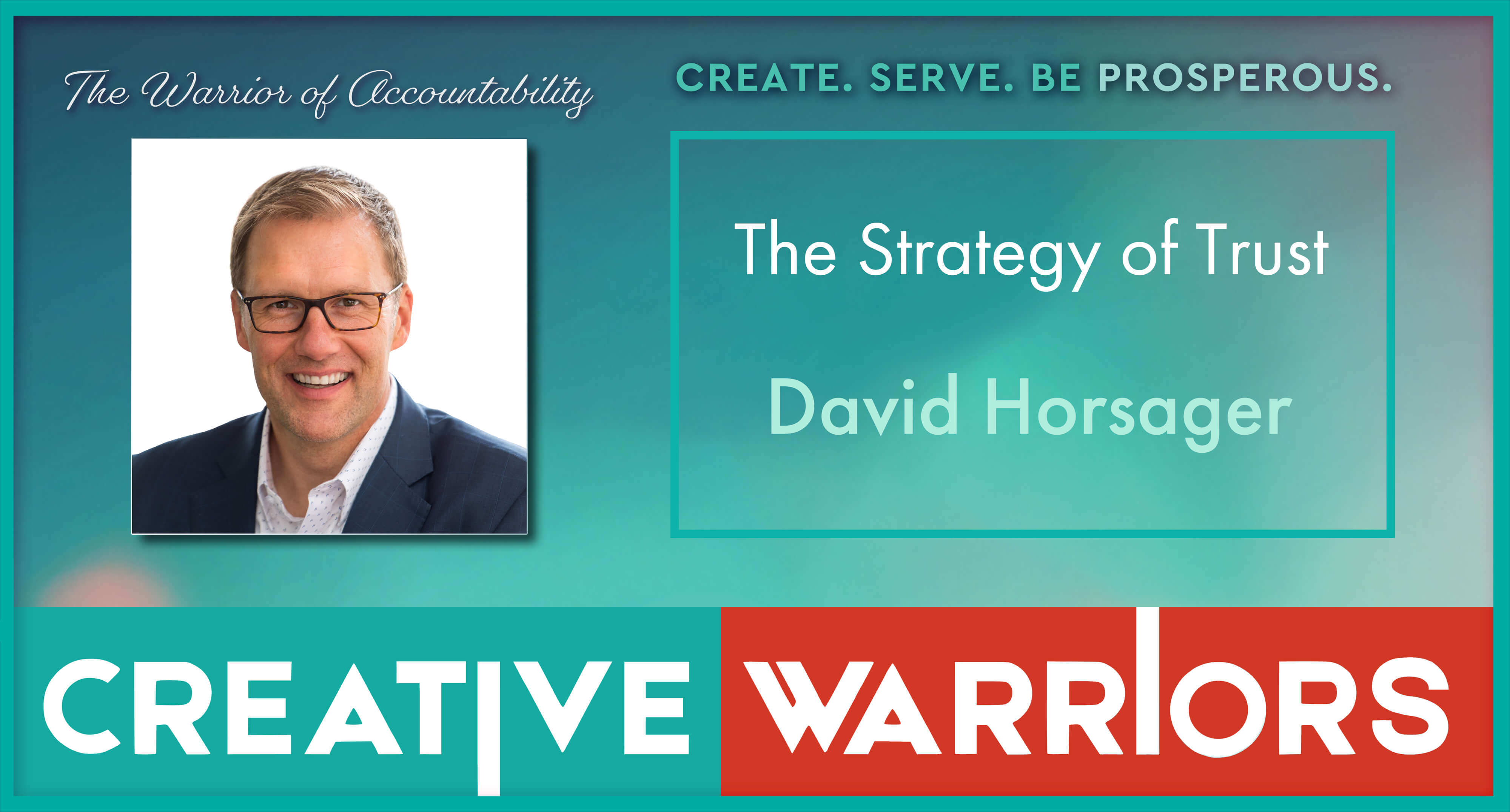 As Creative Warriors, we're always looking for ways to expand our business and build new relationships. We often look for things outside of ourselves that will help us gain a strategic advantage. What if the edge we need is something we currently possess? A gift and an ability that is within us already. 
There is no master formula or a step-by-step guide to success. But there are character traits and habits that will cultivate an environment that will lead to success. A characteristic that is vital to your success in business and personal relationships is trust. If you want to set yourself apart from your peers and the competition, then you must have trust. 
To dive deeper into the subject of trust, I've brought on author, speaker, and business consultant David Horsager. He is the leading expert on trust, and the impact it has on everything from individuals and organizations to global governments. David helps leaders and organizations become the most trusted in their industry through research, speaking, consulting, and human capital development. His work was featured in prominent publications like Fast Company, Forbes, The Wall Street Journal, and The Washington Post.
 To learn about the power of trust and how it can revolutionize your business, download this episode now.
THE WARRIOR OF ACCOUNTABILITY
"Healthy things grow, sick things die." - David Horsger
Highlights -
Lack of trust is a significant problem for a business. 

It is imperative to understand and build on the eight pillars of trust. 

The entrepreneurial advantage is vital to your business. 

Building back trust after letting people down is a skill that could save your business. 

Mobile devices can be a distraction to personal relationships, and they often break down trust.

 
Guest Contact -
Contact Jeffrey -
Resources -
Have Your Website Brand Message Reviewed! Is your website and are all your marketing materials speaking the right LINGO of your ideal customers? Often it's not which is why you're not converting traffic and leads to clients and attracting your most profitable customers. Fill out the simple LINGO Review application and I'll take a look at your website. If I have suggestions for you to improve your brand message (I almost always do), we'll set up a complimentary 30-minute call to discuss. A select number of websites are also chosen for my LINGO Review Video Series. Fill out the application today and let's get your business speaking the right LINGO!
Affiliate Links: Disclosure of Material Connection: Some of the links in the post above are "affiliate links". This means that if you click on the link and purchase the item, I will receive an affiliate commission. Regardless, I only recommend products and services I use personally and believe will add value to my readers. I am disclosing this in accordance with the Federal Trade Commission's 16 CFR, Part 255: "Guides Concerning the Use of Endorsements and Testimonials in Advertising."