CONSTRAINT AND GRACE WARRIOR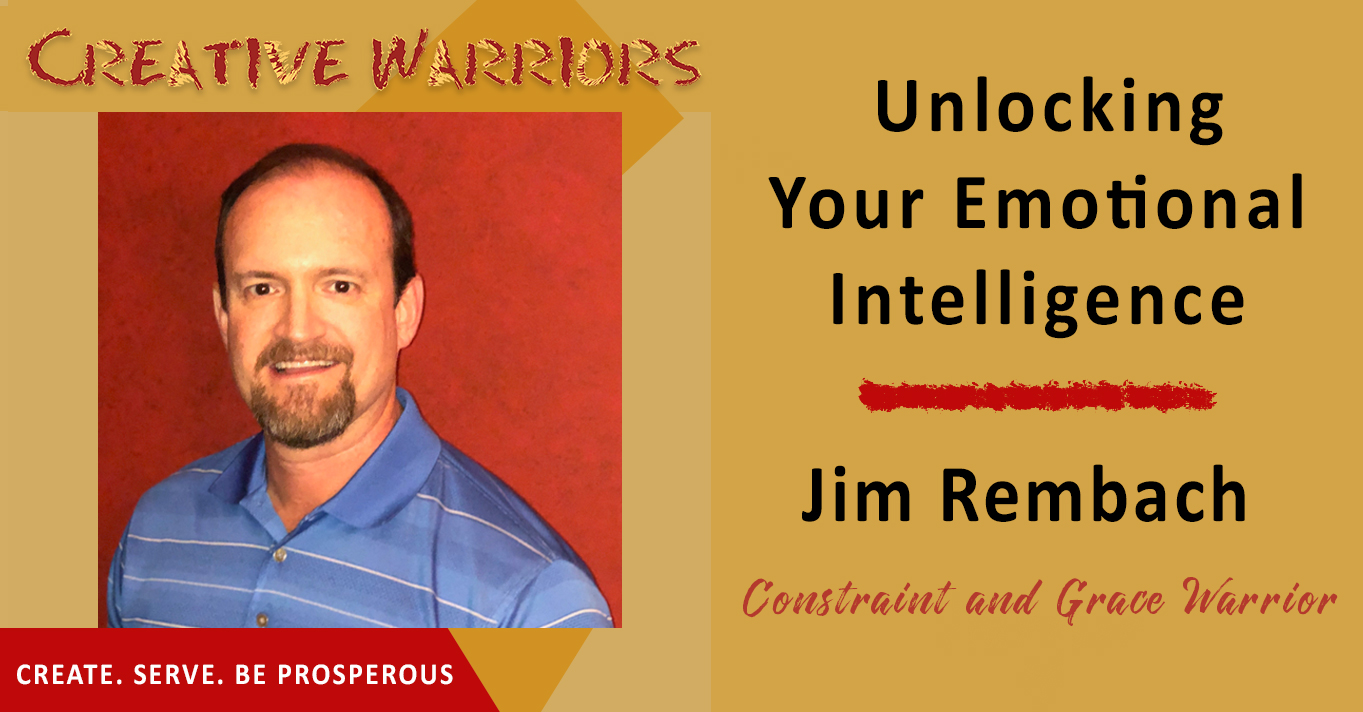 Ever feel like you're not smart enough for business? That maybe you don't have the IQ you need? To be honest, it's not about your IQ. It's about your emotional intelligence. Let's face it, most business isn't conducted with logic: it's conducted with feelings. If you can unlock that emotional intelligence, you can tap into what really makes your customers tick. You'll be able to pull yourself out of the equation and begin to really help them.
Now, I want to be clear: it's not about manipulating your customers. Manipulation happens with ill-intent. Instead, you want to be able to understand their emotions to know how to help them. To better understand all of the components that come along with emotional intelligence, I've brought on a very special guest: Jim Rembach.
Jim Rembach is a certified Emotional Intelligence practitioner and former call center supervisor. Jim is the Founder of Beyond Morale, Call Center Coach, Ai for CX and a founding member of the Customer Experience Professionals Association's CX Expert Panel, Advisory Board Member for Customer Value Creation International (CVCI), Advisory Board Member for CX University, Host of the Fast Leader Show podcast, and an ICMI Top 50 Thought Leader and CX Influencer with IQPC. He specializes in applying Emotional Intelligence to Customer Experience and Employee Engagement to lead organizations in their customer-centric transformations. He is also a Certified Employee Retention Specialist, Certified Better Place to Work Expert, and an Empathy Mapping Expert.
Download this episode today and learn how you can unlock the skill that's far more important than IQ: emotional intelligence.
CONSTRAINT AND GRACE WARRIOR    
"It's not what you do that makes you great. It's who you are that makes what you do great." -Jim Rembach
Highlights -
Guest Contact -
Contact Jeffrey -
Mentions-
Resources -
Affiliate Links: Disclosure of Material Connection: Some of the links in the post above are "affiliate links". This means that if you click on the link and purchase the item, I will receive an affiliate commission. Regardless, I only recommend products and services I use personally and believe will add value to my readers. I am disclosing this in accordance with the Federal Trade Commission's 16 CFR, Part 255: "Guides Concerning the Use of Endorsements and Testimonials in Advertising."