The WARRIOR Lioness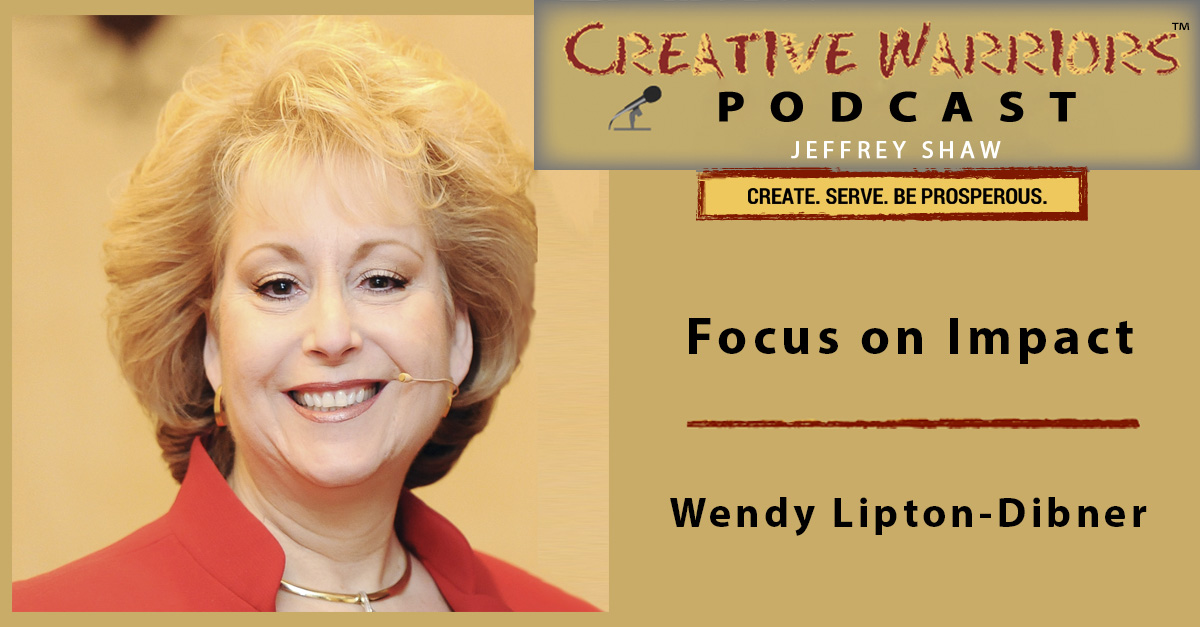 Time and again we hear that we should focus on impact more than money. Often easier said than done when you're in the throws of living. We're going to explore the concept of focusing on impact more than money, the strategy and missing pieces that might be standing in your way to create the impact you want that will result in your financial success.
Wendy Lipton-Dibner is a multiple-time bestselling author and internationally recognized authority on business development through Impact Strategy. She's presented at the US Senate, produced thousands of business growth programs for corporate, healthcare and non-profit organizations, and helped hundreds of thousands of entrepreneurs maximize and capitalize on their unique impact.
She's the author of the bestselling book, Focus on Impact®: The 10-step map to reach millions, make millions and love your life along the way. We had a super conversation where Wendy not only explains how the best businesses currently market, but also why!
The WARRIOR Lioness
"If you don't like it, change it."
-Wendy Lipton-Dibner
Highlights -
Resources -
Zoho Books Want to spend less time on paperwork? Quickly collect payments from customers, file and pay taxes on time with minimum hassle so you can spend your time growing your business. Zoho Books is an online accounting software that keeps your finances in order easily getting you ready for tax time. With Zoho Books, everything is ready for your accountant in advance by automating routine tasks and more importantly, get paid on time! Get 3 months of free, unlimited access to all the features in Zoho Books.
Acuity Scheduling Client scheduling a crazy hot mess? Don't hate. Integrate! Acuity automates your appointments, cancellations, reminders & even payments with one(non-frustrating) click. No more back and fourth, missed meetings, no shows or multiple calendars to manage! Get your special 45-days free trial(typically 14 days)! 
Free Webinar: I'll be sharing how to leverage your creative side and use it as an advantage in business. Join me for my free webinar, How To Succeed In Business Marketing Yourself and Your Talent. Register here or text warrior to number 33444 to register and unleash your creative thinking to propel your business forward.
Guest Contact -
Gifts -
Are YOU a Creative Warrior? Find out and take the Creative Warrior Assessment for FREE (normally $10).
Wendy has generously offered us The Action Movement-3 training videos for impact-driven entrepreneurs to help you gain more clarity on your impact. 
Affiliate Links: Disclosure of Material Connection: Some of the links in the post above are "affiliate links". This means that if you click on the link and purchase the item, I will receive an affiliate commission. Regardless, I only recommend products and services I use personally and believe will add value to my readers. I am disclosing this in accordance with the Federal Trade Commission's 16 CFR, Part 255: "Guides Concerning the Use of Endorsements and Testimonials in Advertising."