THE ANTMAN WARRIOR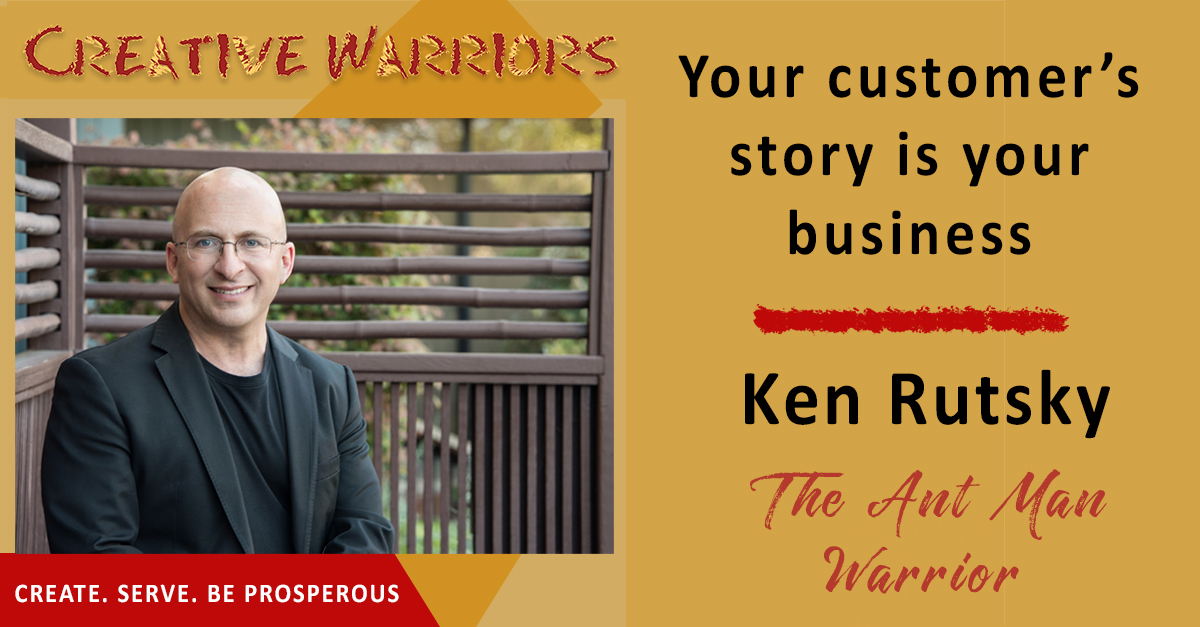 How do you ensure your business is really doing the most it can for your customer's needs? Are you taking the right approach? Are you being insightful and innovative? Ken Rutsky joins us to tell exactly how to achieve all these key factors, and more.
Ken Rutsky shares his insight on how the value of your business fits into your customer's story, as well as their own reality. Ken is a marketing consultant that helps his clients tell their stories! He is the author of "Launching to Leading: How B2B Market Leaders Create Flash Mobs, Martial Parades, and Ignite Movements."
THE ANTMAN WARRIOR
"Any story should be tellable in four sentences." -Ken Rutsky 
Highlights -
Understand the world your customer lives in. What is your customer's reality?

You need customer context to lead your customers to success.

If you don't come in with a point of view, you don't get to have a conversation very often.

STEEP: Social, Technological, Economic, Environmental and Political

Build the pain-gain gap.

If you aren't giving insight to your consumer, then you are not educating.

Pain is consuming!

Innovation is a proactive mind set.

If you take a new approach, you can get to a brave new world.
Guest Contact -
Resources -
Masterclass: Learn how to attract the RIGHT customers that value what you do and pay you what you're ACTUALLY worth! In the Masterclass, I reveal the one strategy that made me millions so that you can have the business of your dreams and work ONLY with your RIGHT CLIENTS! Click here to register or text Warrior to number 33444 to sign up today.
Check out the Creative Warriors RESOURCE page! A collection of the best companies, hand-selected, to help you succeed! You'll find vendors, services, products, and programs to help you Create, Serve, and Be Prosperous! All these companies have been used and approved by Jeffrey and most are used every day in his business.
Gifts -
Propel your business forward and register for Week of The Warrior for free. A 7-day mini-course to learn how to leverage your creative powers.
Affiliate Links: Disclosure of Material Connection: Some of the links in the post above are "affiliate links". This means that if you click on the link and purchase the item, I will receive an affiliate commission. Regardless, I only recommend products and services I use personally and believe will add value to my readers. I am disclosing this in accordance with the Federal Trade Commission's 16 CFR, Part 255: "Guides Concerning the Use of Endorsements and Testimonials in Advertising."