WARRIOR of Space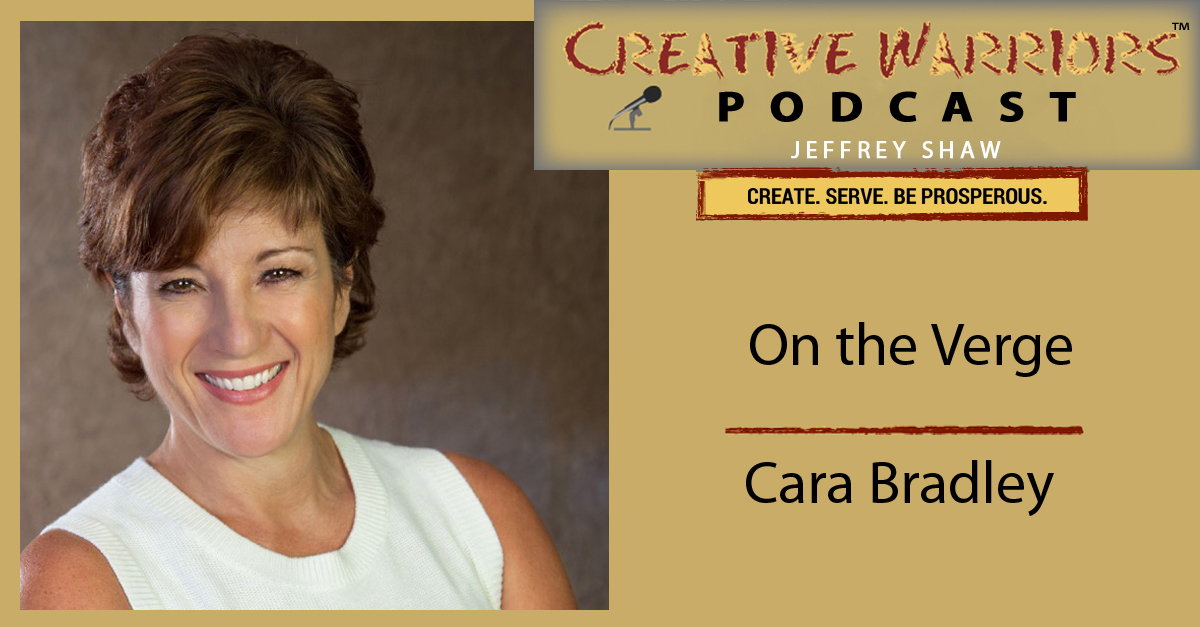 Do you know that feeling when you are on the edge of something great happening? A tipping point? When it feels like the wind is at your back and you are working at your peak performance? Today we're going to review some suggested methods that can create that feeling of being on the verge whenever you want it.
Cara Bradley is the author of On the Verge. She is a passionate teacher of yoga, meditation, and fitness who has been in the trenches of personal transformation as a "mental strength coach" for over three decades. Cara specifically supports creating a clear state of mind, a connected body, and an open heart."
At her Verge Yoga Center, retreats, and corporate training sessions, she works with teams such as Villanova University football and Penn State men's basketball helping them mentally prepare for success.
WARRIOR of Space
"Live on purpose every day."
-Cara Bradley
Highlights -
Resources -
Guest Contact -
Mentions -
Gifts -
Are YOU a Creative Warrior? Find out and take the Creative Warrior Assessment for FREE (normally $10).
Cara has been generously offered us her report- Ten Tips To Show Up and Shine Everyday! Check out Creative Warriors Gifts Page where you can grab Cara's offer as well as check out the free gifts from previous guests.
Affiliate Links: Disclosure of Material Connection: Some of the links in the post above are "affiliate links". This means that if you click on the link and purchase the item, I will receive an affiliate commission. Regardless, I only recommend products and services I use personally and believe will add value to my readers. I am disclosing this in accordance with the Federal Trade Commission's 16 CFR, Part 255: "Guides Concerning the Use of Endorsements and Testimonials in Advertising."