Athletic-Zen WARRIOR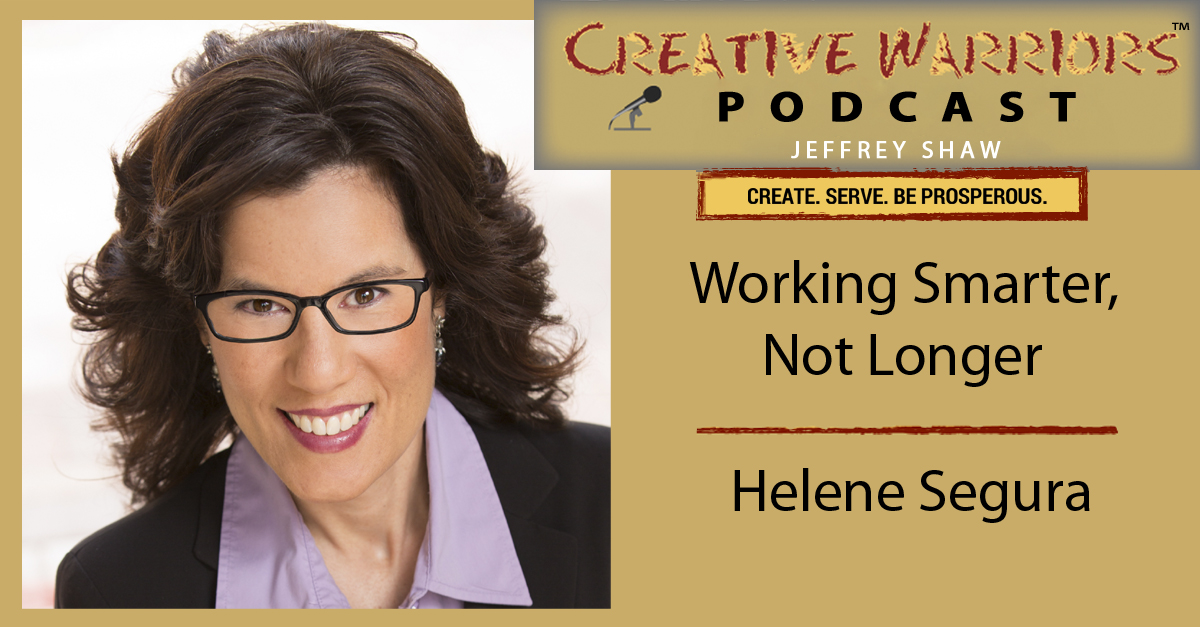 If you could hire a special agent in your business, to come in and obliterate your biggest problem, what might you want to get rid of? How about inefficiency? Today we have with us an Inefficiency Assassin who's going to help you take out this obstacle and arm you with what you need to know to be more efficient in business and life.
Do you want to wake up 10 years from now and think, "I wish I'd lived a little more instead of worked around the clock"? Helene Segura doesn't want that for you either. That's why she tells her time what to do -and teaches others how to do the same by slaying lost time. The author of two Amazon best-selling books, her latest being Inefficiency Assassin: Time Management Tactics for Working Smarter, Not Longer.
Helene has been the featured productivity expert in more than 100 media interviews including publications such as US News and World Report and Money Magazine as well as on Fox, CBS, ABC and NBC affiliates. During her time management keynotes and workshops, she shares her mind-bending framework for decreasing interruptions, distractions, and procrastination so that you can spend more time generating revenue and living life!
Athletic-Zen WARRIOR
"Time management is truly mind management."
-Helene Segura
Highlights -
Resources -
Guest Contact -
Mentions -
Gifts -
Are YOU a Creative Warrior? Find out and take the Creative Warrior Assessment for FREE (normally $10).
Helene is generously offering us her Productivity Kick Starter Kit. Check out Creative Warriors Gifts Page where you can grab Helene's offer as well as check out the free gifts from previous guests.
Affiliate Links: Disclosure of Material Connection: Some of the links in the post above are "affiliate links". This means that if you click on the link and purchase the item, I will receive an affiliate commission. Regardless, I only recommend products and services I use personally and believe will add value to my readers. I am disclosing this in accordance with the Federal Trade Commission's 16 CFR, Part 255: "Guides Concerning the Use of Endorsements and Testimonials in Advertising."