THE FATHER WARRIOR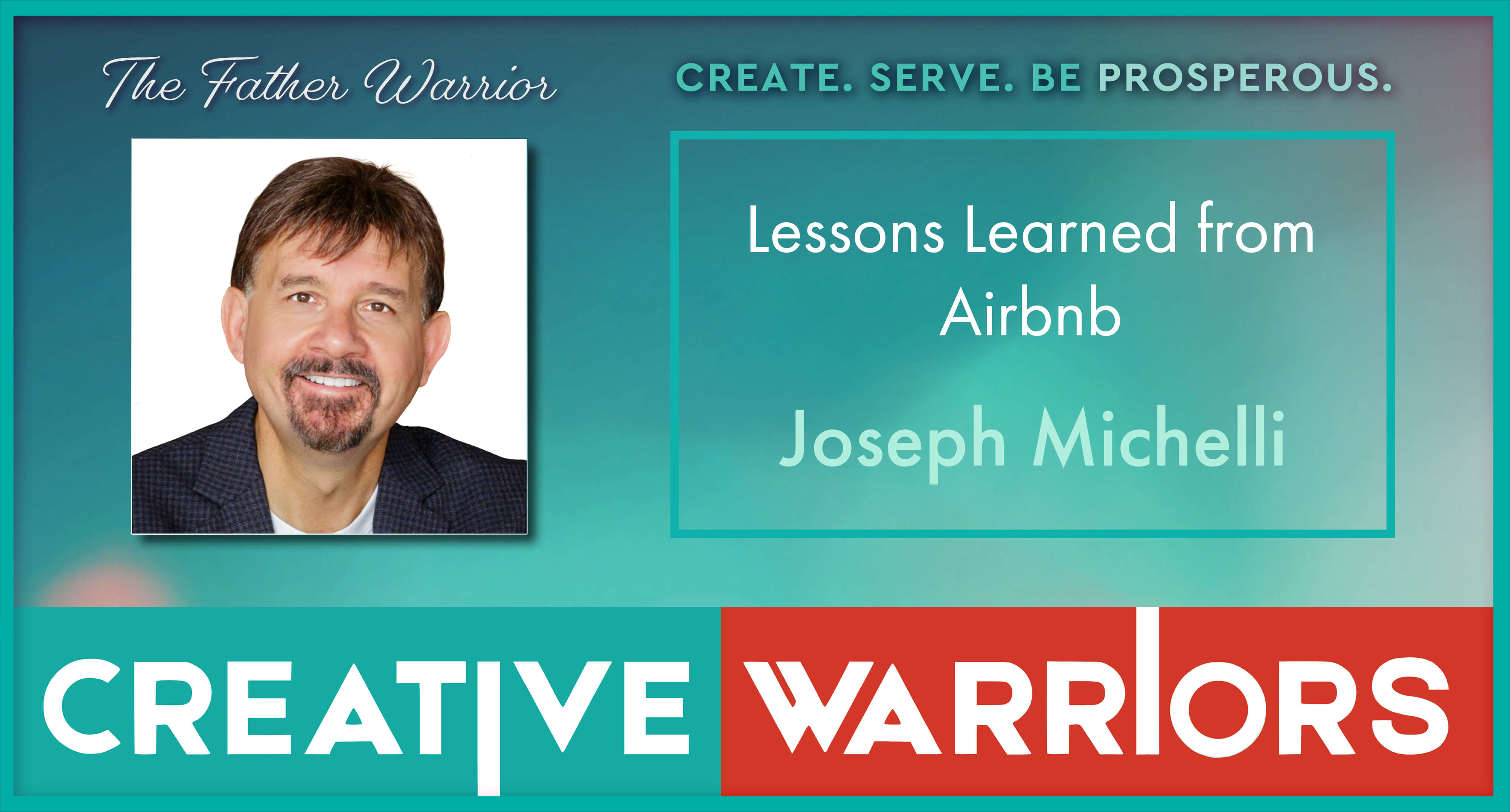 As entrepreneurs, we can always learn from studying companies that really understand what they're doing. From branding to customer service, there is always more to learn. I especially get excited when I get the opportunity to unpack a brand with someone who understands it intimately. 
Airbnb is a brand that I've come to truly respect. I'll be completely honest- for the longest time, I was not a fan of the brand. But I've come to understand and appreciate why they are a brand that is incredibly respected in the hospitality and technology-driven space. Airbnb is a leader in making their customers feel like they are part of a community. They understand how to make people feel like they belong. 
To dive deeper into harnessing the power of community, I've brought back a friend of mine, Joseph Michelli, PhD. Joseph is an internationally sought after speaker, author, and organizational consultant. His insights encourage leaders and frontline workers to grow and invest passionately in all aspects of their lives. Joseph was named as one of the Top 10 thought leaders in Customer Service by Global Gurus.
To learn about blending technology-driven business with the human need for personalization, download this episode now. 
THE FATHER WARRIOR
"Trust has to be given before it can be received." -Joseph Michelli
Highlights -
Personalization and personal care are different but equally important service factors.

Creating diversity and a sense of belonging is about breaking down barriers.

Blend practical and emotional outcomes for your customer's perspective to find your internal "Way We Serve" statement.

Generativity is the feeling of wanting to carry on knowledge from previous generations, so Airbnb has created opportunities for social interaction that allows those experiences.  

The three important human emotions business should understand: self-fulfillment, trust, and belonging.
Guest Contact -
Contact Jeffrey -
Resources -
Have Your Website Brand Message Reviewed! Is your website and are all your marketing materials speaking the right LINGO of your ideal customers? Often it's not which is why you're not converting traffic and leads to clients and attracting your most profitable customers. Fill out the simple LINGO Review application and I'll take a look at your website. If I have suggestions for you to improve your brand message (I almost always do), we'll set up a complimentary 30-minute call to discuss. A select number of websites are also chosen for my LINGO Review Video Series. Fill out the application today and let's get your business speaking the right LINGO!
Affiliate Links: Disclosure of Material Connection: Some of the links in the post above are "affiliate links". This means that if you click on the link and purchase the item, I will receive an affiliate commission. Regardless, I only recommend products and services I use personally and believe will add value to my readers. I am disclosing this in accordance with the Federal Trade Commission's 16 CFR, Part 255: "Guides Concerning the Use of Endorsements and Testimonials in Advertising."