WARRIOR of Confidence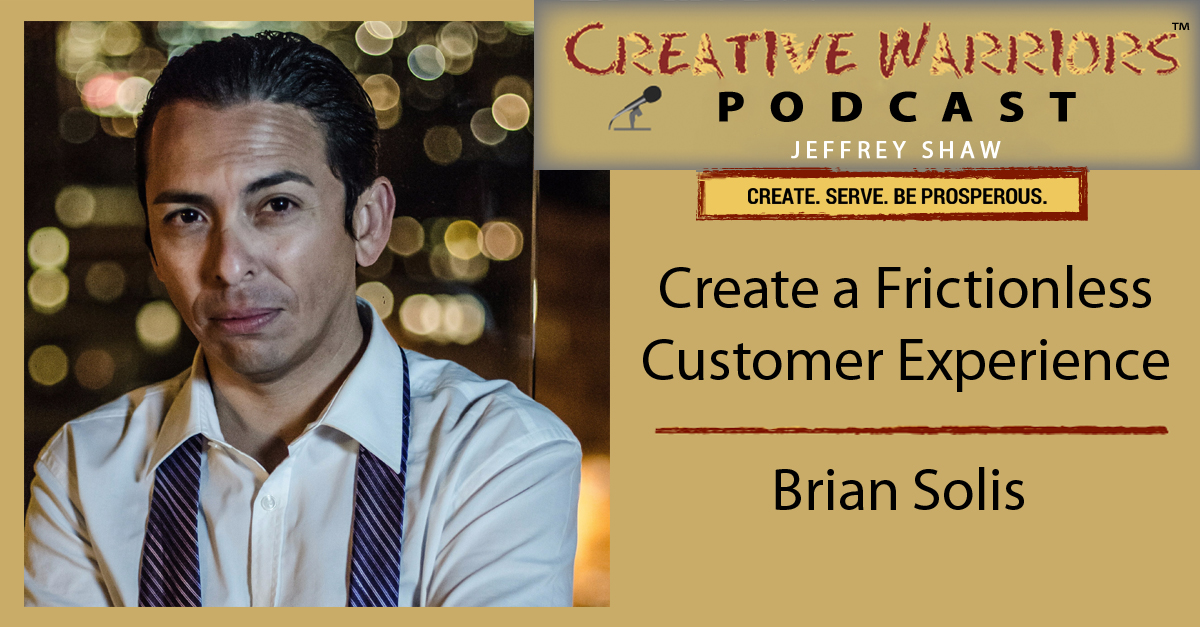 I know entrepreneurs and small businesses get the idea that we must create great experiences for our customers. That's what a customer is paying for is the overall experience. But how many of us are doing anything more that what our customers expect? Does meeting the minimum expectation, maintain or grow a business? Today we're going to dive into what it really means to create an exceptional customer experience.
Brian Solis is globally recognized as one of the most prominent thought leaders, keynote speaker, and best-selling author in innovation and digital transformation. His new book, X: The Experience When Business Meets Design, explores the importance of experiences and how to design them for customers, employees and human beings everywhere.
As a digital anthropologist and futurist, he also studies disruptive technology and its impact on business and society. Brian humanizes technology's effect to help people see people differently, understand the changes that are occurring and what we can do to stay relevant, to embrace the change.
WARRIOR of Confidence
"You can't innovate if you don't try something new."
-Brian Solis
Highlights -
Difference between customer experience and customer service

The new standard- creating a frictionless experience

Understanding the power of micro-moments

If this, then that customer experience

Cross-industry motivation and innovation
Resources -
Grammarly
Getting your point across in business can be tricky. Grammarly uses a browser extension to check your text for spelling and grammatical errors anytime you write something online to help you avoid mistakes in comments, tweets, and status updates. Get access to your own private editor 24/7!
Audible Books


Regain time and transform your commute, workout or chores into fun, productive ME TIME! Audible books are offering a free audio book, try it, like it and stay or cancel and keep your free Audible book.

Free Webinar


I'll be sharing how to leverage your creative side and use it as an advantage in business. Join me for my free webinar, How To Succeed In Business Marketing Yourself and Your Talent. Register here or text warrior to number 33444 to register and unleash your creative thinking to propel your business forward.
Guest Contact -
Gifts -
Are YOU a Creative Warrior? Find out and take the Creative Warrior Assessment for FREE ($10 Value).
Check out Creative Warriors Gifts Page where you can get free gifts from previous guests.
Affiliate Links: Disclosure of Material Connection: Some of the links in the post above are "affiliate links". This means that if you click on the link and purchase the item, I will receive an affiliate commission. Regardless, I only recommend products and services I use personally and believe will add value to my readers. I am disclosing this in accordance with the Federal Trade Commission's 16 CFR, Part 255: "Guides Concerning the Use of Endorsements and Testimonials in Advertising."